Apple OLED ambitions tipped by patent applications?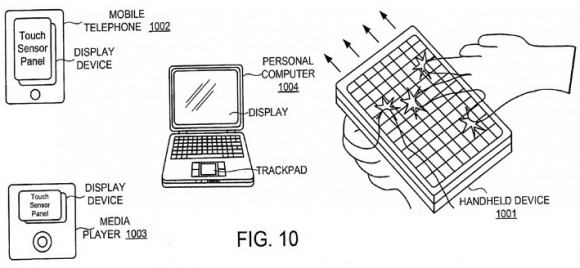 Apple has filed three OLED patent applications, leading to speculation that the company is looking to the low-power, color-rich panels for future devices. Patently Apple due up three patents (20100321305, 20100265187 and 20100265188) which deal with integrating touchscreen layers with OLED displays, and which suggest MacBook-style notebooks, iPad-style tablets and iPhone and iPod-style smartphones and PMPs as potential recipients of the tech. Meanwhile, a throwaway mention of the Apple TV has prompted talk of an Apple OLED HDTV with integrated streaming functionality.
OLED sets – such as LG's breathtakingly narrow 31-incher at IFA 2010 – are probably still some way off, but slimmer OLED panels and smaller batteries to drive them could add up to thinner and lighter iPads, MacBooks and iPhones in future. Alternatively, Apple's iMac could be a potential recipient, albeit likely coming at a price.
Still, with Apple's recent $3.9bn investment suspected to be in securing display manufacturing for the next few years, a push into OLED isn't entirely unlikely, and starting at the smaller end of the scale – where touchscreen integration makes most sense – would present the most affordable entry point for end-users.
[via OLED-Display]