Apple HDTV rumors reignite: Did Apple spend $3.9bn on displays?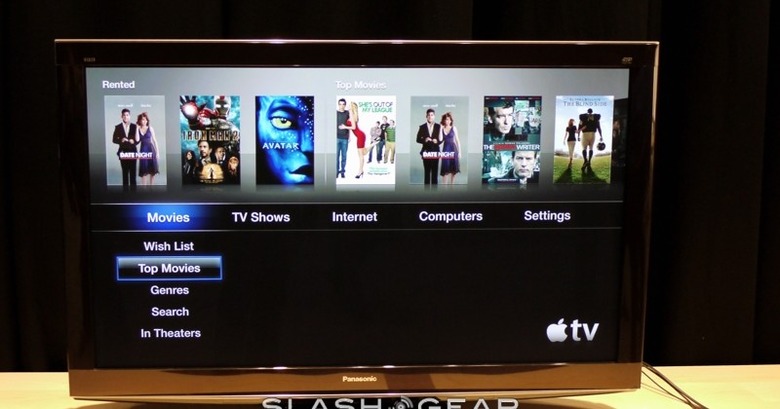 Apple's recently revealed $3.9bn investment is tipped to be in display manufacturing and development, according to Piper Jaffray analyst Gene Munster, who goes on to suggest that the company's increasing panel focus indicates an Apple HDTV is still on the way. Munster, quoted by AppleInsider, believes Apple has moved to secure supplies for panels ranging from iPhone-scale to the 27-inch iMac.
However, Munster has long been a proponent of the idea that Apple will push out an HDTV at some point in the future, with integrated Apple TV functionality and slick industrial design. "While Apple's commitment to the living room remains a 'hobby,' we continue to believe the company will enter the TV market with a full focus," Munster insists, "as an all-in-one Apple television could move the needle when connected TVs proliferate."
Munster predicts that Apple is now in a position to ensure a stable supply of up to 50-inch panels, and that the company will sell 1.4m Apple HDTVs in 2011. While the upfront cost might be higher than a normal HDTV – around $1,999, Munster suggests – in comparison to outfitting a new LCD with Blu-ray, cable service, a games console and more, it could actually work out to be cost-effective.