Apple "Misunderstood" Holiday 2013 ad divides opinion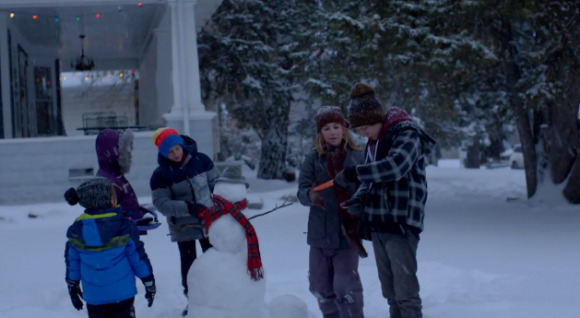 Apple has released its new 2013 holiday advert, "Misunderstood", demonstrating what an iPhone, AirPlay, and a little video editing can do for the festive season. The commercial, which shows a teenager secretly recording his family as they gather for the holidays and then cutting the clips together into a video he subsequently plays via AirPlay, is one of the quieter ads Apple has put together in terms of promoting features.
Whereas previous advertisements have focused on a specific feature, whether that be putting Siri in conversation with various celebrities, or showing how iBooks can turn an iPad into a virtual library, "Misunderstood" doesn't actually mention a single product bar the "AirPlay requires WiFi" message at the end. Instead, figuring out which products are being used is left up to the viewer.
That's actually a reasonably clever conceit, given what's being demonstrated. For instance, handset is obviously an iPhone 5s, since it's shown to have recorded slow-motion video at one point, and that's a feature limited to the latest model.
Meanwhile, the editing itself is likely done in iMovie for iOS, which Apple released as a free download for anybody buying a new iOS 7 device this year. As we found in our review of the iPhone 5s, it's a surprisingly capable media editing package, particularly when running on the new CPU/GPU combo of the Apple A7.
As for the AirPlay support, that implies an Apple TV hooked up to the family's big-screen set, though analyst Gene Munster might prefer to think that it's Apple's much-rumored Siri-equipped television.
On the flip side, the commercial has come in for some criticism for showing how smartphone-focused people can be, and how that can act as a barrier between us. Others have praised it for its holiday feel-good cheer. Let us know what you think in the comments.