Apple met DMV to talk self-driving car (but is it ready?)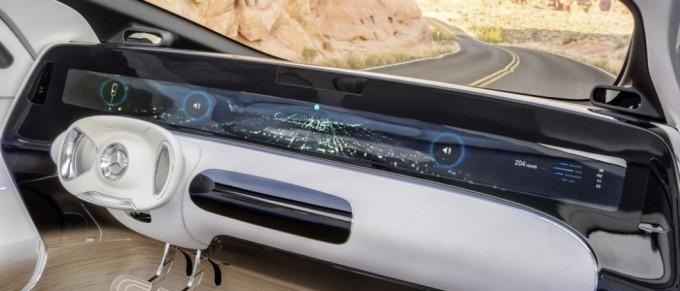 Apple met with the California DMV to discuss self-driving car regulations, lending further weight to rumors the company is developing an autonomous vehicle. The meeting, between Apple senior legal counsel Mike Maletic and a number of California Department of Motor Vehicle executives, took place on August 16, the Guardian reports, though it's unclear at this stage how far through the development pipeline any car might actually be.
"The Apple meeting was to review [the DMV's autonomous vehicle regulations," a department spokesperson confirmed to the newspaper, though Apple itself declined to comment on the talks or, indeed, their content.
Nonetheless, Apple is certainly focusing its research on some heavy-hitters. Present at the meeting were Bernard Soriano and Stephanie Dougherty, DMV deputy director and chief of strategic planning respectively, and who are co-sponsors on the autonomous vehicle regulation project in the state.
Also in attendance was DMV deputy director and chief counsel Brian Soublet.
Exactly what was discussed is unknown, though the regulations in question will cover everything from how much manual control a driver of an autonomous car should be able to reclaim in the case of an emergency, to how the vehicles will intercommunicate.
All the same, while the Guardian speculates that the meeting – along with the fact that Apple recently installed an engineering project manager to Project Titan – indicates the company's car could be "almost ready for public view," such a timeline is still ambiguous.
Development of a new car is a long-winded process, even for industry stalwarts never mind technology companies looking to expand into new segments. Factor in the uncertain regulations and requirements around autonomous driving, and it's not hard to see why Apple would want to do its legal homework early on in the process.
When that could lead to Apple cars on the streets is a mystery, therefore, especially given prior reports suggesting the company had been in talks regarding private testing on secretive tracks.
Given the Cupertino firm's proclivity toward clandestine development and a surprise reveal – something it will undoubtedly find difficult given the public nature of inevitable on-road trials and the disclosure requirements the DMV has around licensing test vehicles – it's not hard to imagine Apple preferring to do as much prep work as possible on controlled sites.
SOURCE Guardian