Apple Maps is down in several core ways, with search, routing, and navigation all offline this morning. Apple confirmed that there was an ongoing issue with the mapping service this morning, and says it's investigating the issue.
The first signs of the problem were noted at just before 6am PT, Apple says. "Users are experiencing a problem with the service," the company's System Status page warns. "We are investigating the issue."
On opening Apple Maps, you're not currently presented with any specific error message. However, attempts to search for locations and points of interest within the app come up with "No Results Found." If you select a previous location, or a point on the map, Apple Maps is unable to give directions to that point. That spans driving, walking, transit, and ride-sharing services.
However, it's still possible to swipe through the map, as well as show traffic information on main roads. The Transit view will load, but there's no real-time departure information for stations and stops.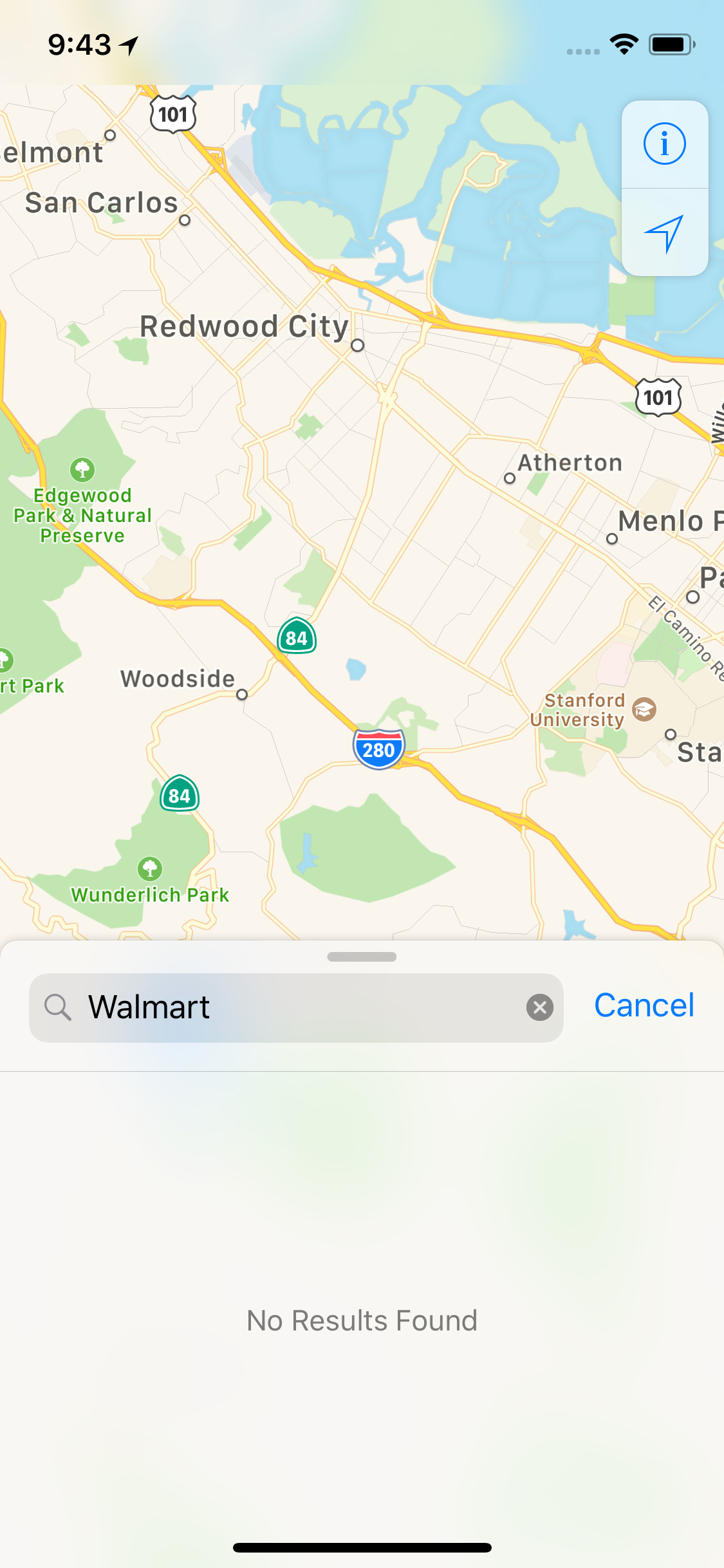 The downtime also means that Apple CarPlay is a lot less useful right now. The iPhone's in-car interface – shown on compatible vehicle displays when the smartphone is connected, with a pared-down selection of apps to choose from with exaggerated interfaces for easier, safer use – relies on Apple Maps for its navigation. Back at WWDC 2018 earlier this month Apple announced that, as of iOS 12, it would add support for third-party mapping apps.
That will eventually mean rival services like Google Maps and Waze will be able to run in the CarPlay interface, answering one of the most frequent criticisms of the system. However, for now you're out of luck.
It's not just on iOS devices that Maps isn't working, mind. The Apple Maps app for Macs is also experiencing the same problems.
Apple has not given a timescale for when the mapping service might be restored to full functionality. It it also yet to confirm what, exactly, has prompted the issue today.
Update: Apple says that search, routing, and navigation in Apple Maps has been restored. Total official downtime for the service was around 4.5 hours. There's still no word on what, exactly, caused the outage.