Apple corrects potentially deadly Australian map error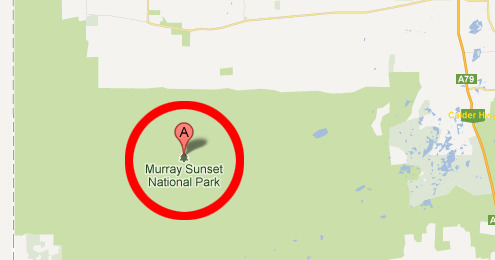 Over the weekend, Australian authorities issued a warning to Apple users that Apple Maps had an error that could be "life threatening," sending users off into a scorching desert-like national park. The problem resulted from the platform confusing a barren state park with Mildura, a city about 44 miles away. In response, Apple has pushed out an update, correcting the issue.
As you can see from the screenshot above, Mildura and the Murray Sunset National Park are a fair distance away from each other. Apple Maps didn't see it that way, however, and had the city placed in the middle of the national park. Drivers were directed to turn into the state park instead of up to Mildura, something that could be deadly.
As a result of the error, one user ended up lost in the park for 24 hours, with temperatures reaching nearly 115-degrees Fahrenheit during the hottest part of the day. Three other motorist have all been lost in the park as a result of Apple Maps as well, requiring rescue. In response, Australian authorities issued this statement: "We've had at least four documented cases. The map puts [Mildura] at least 70 kilometres from where it should be. We have had people bogged down in Sunset country."
In response to the warning, Apple pushed out an update to Maps earlier today that has Mildura in its correct location. Presently, it is being reported by the Guardian that Apple Maps still lists another Mildura as being located near the park, but that the false city isn't displayed in searches. The problem originated in September.
[via The Guardian]