Apple MacBook refresh tipped as stocks run low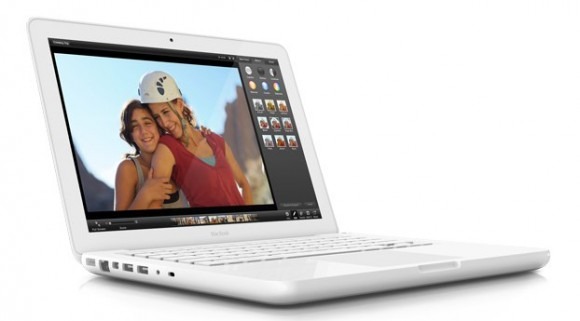 Apple's entry-level white MacBook, which kicks off at $999, could be in line for an imminent refresh according to reseller sources, who have reported constrained stocks similar to those affecting the MacBook Air. Amazon, MacConnection, On Sale and J&R are all supposedly out of stock of the plastic-cased notebook, AppleInsider claims, while further retailers are down to minimal stock levels.
The shortage apparently includes resellers in the US and in Europe, with one of the largest distributors supposedly out of stock and with no ETA for further units. Availability on Apple's own online store is still listed at 24hrs from the point of ordering, however.
It's unclear what might happen to the white MacBook, especially since it currently has in-house competition from the identically-priced $999 MacBook Air. Apple's last refresh was back in May 2010, when the notebook was upgraded to a 2.4GHz Core 2 Duo processor and NVIDIA GeForce 320M graphics. In the meantime, Apple has shifted its GPU allegiance to AMD's Radeon range, so any hardware update might include a Sandy Bridge 2011 Core processor and either integrated or AMD graphics.
If that's the case, it's unlikely to arrive until after OS X Lion hits the virtual shelves of the Mac App Store. Apple is believed to be holding off from any Mac refreshes – such as the Sandy Bridge/Thunderbolt update to the MacBook Air – until its new OS is ready for primetime.