Apple MacBook gets 2.4GHz CPU and GeForce 320M GPU refresh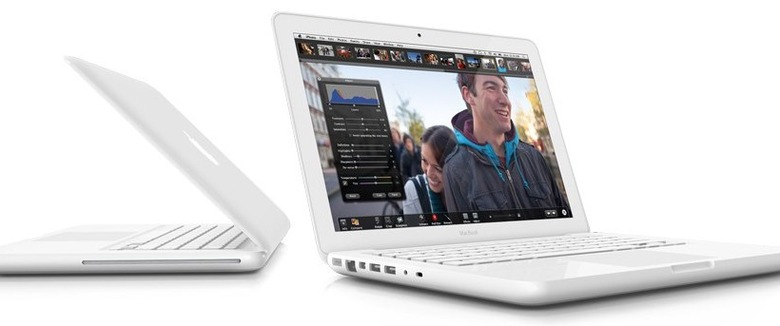 As expected, Apple have updated their entry-level MacBook with a faster processor and improved graphics, while maintaining the $999 base price.  The white plastic notebook now gets a 2.4GHz Intel Core 2 Duo CPU (3MB L2 cache; 1066MHz FSB), together with NVIDIA GeForce 320M graphics (sharing 256MB of memory with the standard 2GB of DDR3) and a 10hr battery like its updated MacBook Pro cousins.
The previous MacBook had a 2.26GHz Core 2 Duo processor and used NVIDIA GeForce 9400M graphics.  Otherwise the specifications are the same, which means you get WiFi a/b/g/n and Bluetooth 2.1+EDR as standard, together with gigabit ethernet, a DVD burner, Mini DisplayPort, two USB 2.0 ports and audio in/out.
Options include up to 4GB of DDR3 memory and up to a 500GB 5,400rpm HDD (250GB is standard), priced at $100 and $150 respectively.  The new notebook ships within 24hrs.