Apple loses Motorola patent strike in preliminary ruling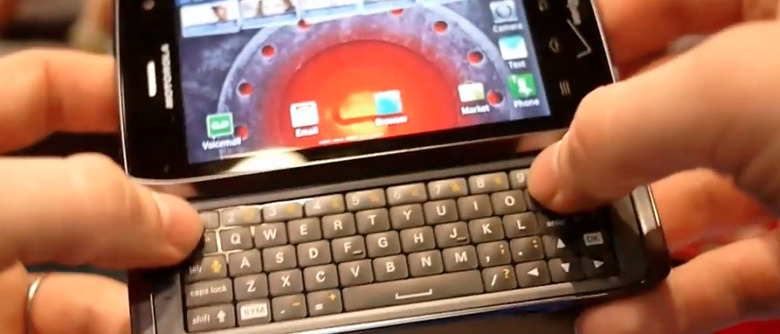 Apple's patent violation claims against Motorola Mobility have been rejected in a preliminary ruling, with the US ITC suggesting that none of the infringements alleged by the Cupertino company hold water. Although still relatively early in the process – with a final decision yet to be settled upon by the US International Trade Commission – the preliminary ITC ruling [pdf link] indicates that Motorola hasn't overstepped the mark with regards to three patented technologies Apple claims have been infringed by the DROID line of devices.
"We are pleased with today's favorable outcome for Motorola Mobility" Scott Offer, senior vice president and general counsel of Motorola Mobility said in a statement. "Motorola Mobility has worked hard over the years to develop technology and build an industry-leading intellectual property portfolio.  We are proud to leverage this broad and deep portfolio to create differentiated innovations that enhance the user experience."
The patents Apple had cited covered touchscreen and multitouch use, along with software installation technology. Different touchscreen gestures, such as taps or swipes, are covered in Apple's IP, as well as multitouch recognition for two or more fingers. The company filed the suit back in late 2010.
Motorola fired back with patent infringement counter-claims of its own, amid a general industry atmosphere of heightened legal competitiveness as Android, iOS and other platforms shuffle for dominance. Motorola faces an ongoing case filed by Microsoft, with the ITC finding in favor of Microsoft in a preliminary ruling last December.
The preliminary ruling is usually a good indication of which way the final ruling will decide, but not a definite one. HTC discovered this to its cost last year, after an initially favorable preliminary ruling against Apply in a complaint lodged by S3 Graphics – which HTC was in the process of acquiring – saw a marked turnaround when the ITC decided against S3's claims in the final judgement.