ITC Finds Apple's OS X Infringes HTC's S3 Patents, But iOS Cleared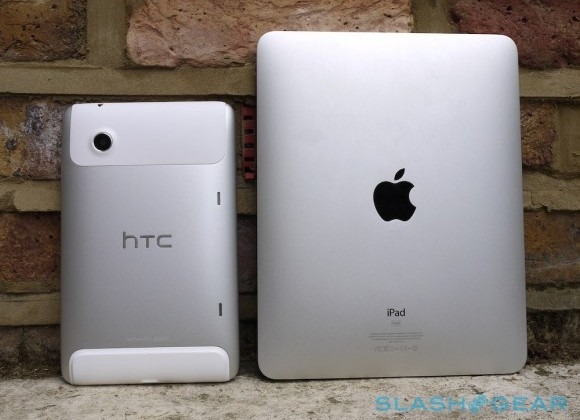 A ruling by the International Trade Commission (ITC) in the US on the patent case between Apple and HTC has just been released to the public this week. The ongoing battle has had many twists and turns, involving multiple ITC complaints back and forth, but this one is specifically about the S3 patents owned by HTC that Apple could be violating. The ITC has found that Apple's Mac OS X platform does infringe on the patents, but that its iOS mobile platform does not.
This isn't a huge win for HTC, since prior to its purchase of the S3 patents, Apple was already being sued by S3 for copying its texture-compression technology in both the Mac OS and iOS platforms—a total of four patents involved. However, two of those patents have since been invalidated, and this week's revelation means that the two patents left only apply to the Mac platform and not Apple's more lucrative mobile platform.
Nonetheless, this will still give HTC a little leverage, although not much, to hopefully reach a settlement deal with Apple, who is currently seeking to completely block HTC Android device imports. Just two weeks ago, Apple filed a second ITC complaint against HTC that resulted in a preliminary ruling, finding HTC to indeed be infringing on two of Apple's patents.
Those patents, however, are very broad in scope and if validated in a final ruling could endanger other Android device makers as well, including Samsung and Motorola, who are both also locked in legal battles with Apple. This leads many to speculate that Apple is trying a similar strategy as the one used by Microsoft to target the Android platform as a whole. This tactic has so far been an excellent revenue booster in the form of license fees heading to Microsoft's coffers.
And although HTC has figured out workarounds for the disputed technologies it needs, which will be implemented in all of its 2012 devices, it still stands on shaky ground right now with the possibility of an injunction on its imports. However, it is believed that the two companies should reach some sort of settlement agreement before November, when the final rulings are to be revealed.
[via BloomBerg]