Apple Logic Pro X 10.2 adds the magic of Alchemy's synth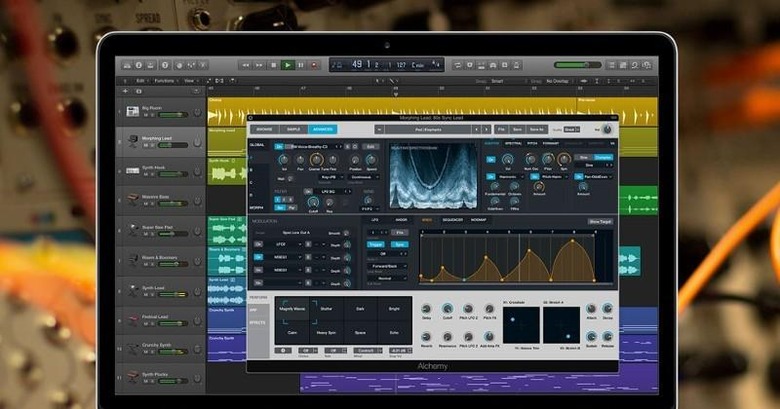 Part of what makes Apple's devices such a favorite among creative types is the amount of tools, both software and hardware, that give them the power to create their dream content, from astounding images to jaw-dropping videos to heart-thumping music. One of those tools, Logic Pro X, just got a major upgrade, the first since January this year. And while the small bump in number might hint at a simple refresh, don't be deceived. This update has a lot hiding inside, starting with the brand new Alchemy synthesizer integration.
Early this year, Apple acquired Camel Audio, the developer behind the popular, but expensive, Alchemy synthesizer software for desktops and mobile devices. Fans of the program might have wept, but now they have much good reason to celebrate. With Logic Pro X 10.2, Alchemy comes built-in with Apple's professional audio software. That means access to over 3,000 presets covering a wide range of music, from EDM to Hip Hop and more. Once you've found the perfect clip for your project, you can further shape it to your heart's desire.
Speaking of EDM and Hip Hop, this particular genre has a special place in Logic Pro X, especially for this release. Version 10.2 unleashes 10 new drummers to, well, drum up the perfect beat, which also works nicely with the new Drum Machine Designer. And it isn't just drums either. There's also an enhanced Piano Roll Editor for playing around with your MIDI files.
These are just some of the highlights of this release, but we can't forget that an important part of music is the people who listen to it. In line with Apple's new "social" thrust with Apple Music Connect, Logic Pro X 10.2 makes it easier to build rapport with your fans and listeners. But don't worry, it isn't exclusive to Apple Music alone, as you can just as easily export your beats to something like Soundcloud.
Logic Pro X 10.2 is now available and can be purchased from the Mac App Store for $199.99. That is something previous Alchemy users might appreciate considering Alchemy cost considerably more than that.
SOURCE: Apple