Apple "Let's Talk iPhone" Liveblog underway!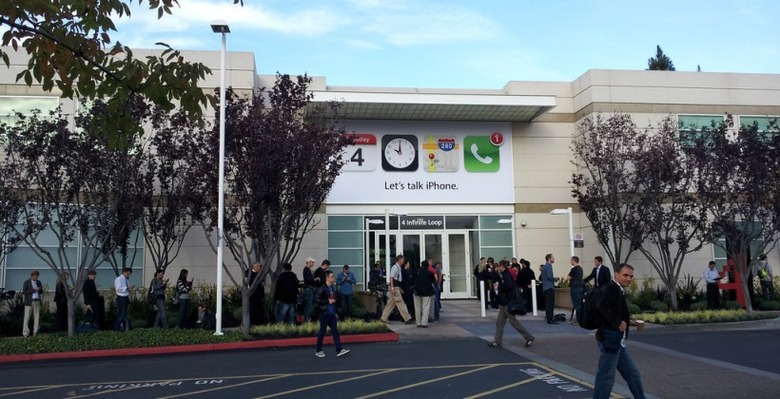 Tuesday, October 4 and we're about to put those fifth-gen iPhone rumors to rest. As you can see from the photo, SlashGear is at Apple's Cupertino campus this morning for the "Let's Talk iPhone" event, and we're already liveblogging this morning's entertainment over at live.slashgear.com.
Our man Vincent Nguyen is on the ground in California at Apple's Town Hall for the full event, while the rest of the team are standing by to bring you all the news on the SlashGear frontpage. Later on we'll have hands-on photos and video with the new iPhone hardware Apple unveils, and we hope you'll be vocal with your opinions as to whether you plan on upgrading, making your first iPhone purchase, or bypassing them altogether.
So, check out live.slashgear.com, settle back and allow our auto-refreshing liveblog system to bring you all the news as it breaks. Apple CEO Tim Cook is expected to have some surprises for us today, and we can't wait to see what they might be.