Apple Leads ACSI Customer Satisfaction List For A Decade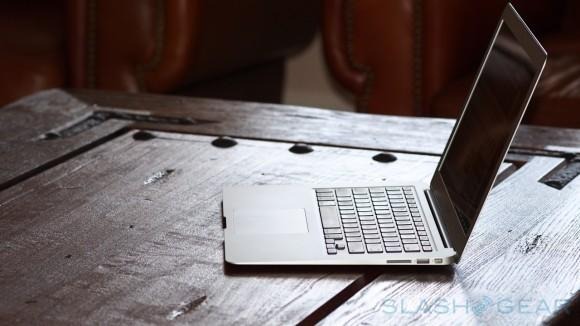 The 2013 American Customer Satisfaction Index report for Household Appliance and Electronics has been issued this week, showing Apple to continue to lead the pack in Personal Computers as has for a decade. This honor appears to be running above the industry average, with a total score of 79 shown for satisfaction in Personal Computers while Apple earns a cool 87 on its own.
Satisfaction in Personal Computers compared to last year's results shows a minor 1.3% downturn from a score of 80, while Apple, Hewlett-Packard (HP), and Toshiba had an upturn of 1%. Dell fell 2% while Acer fell 3%, and the rest of the Windows and Android-based brands had an aggregate score of 76, representing a tumblr of 5% overall. This bottom category includes brands like Samsung, ASUS, and Lenovo in Personal Computers.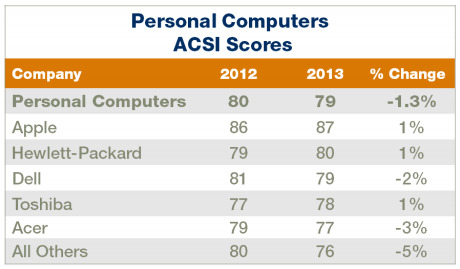 ACSI's chart also suggests that the list hasn't changed for top 5 brands in this category save between themselves: just Toshiba and Acer have traded places. This year's top 5 starts with Apple, moves to HP, Dell, and Toshiba, and ends with Acer.
These scores are based on a yearly study which seeks feedback from a 70,000 customer pool, each of them asked about the products and services they use the most. You'll find the following chart to show the point system alongside industry benchmarks – "design in terms of size and visual appeal" continues to be a high point for the whole market here in 2013.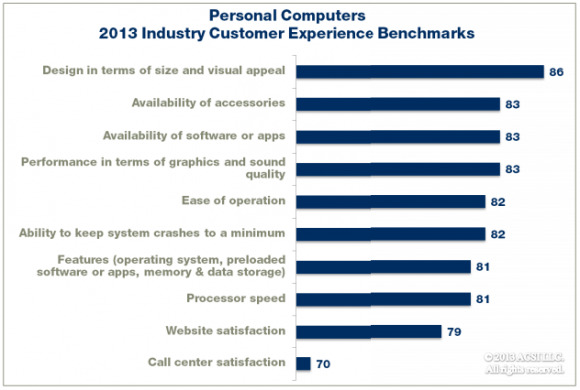 This study has also shown that tablet sales are likely to be up by as much at 70% (by the end of 2013, that is), while PC sales (including laptops and desktop machines), may be down in sales by as much at 10%. ACSI also suggests that Global PC shipments have fallen 11% in the second quarter of 2013, this representing the fifth time a fall has happened.
Apple continues to dominate the tablet market with iPads accounting for "about 80% of all tablet usage" while ACSI suggests shipments of Mac PCs have slowed and iPad sales are slowing.
SOURCE: ACSI