Apple maintains 7 year lead over PCs in ACSI consumer satisfaction rankings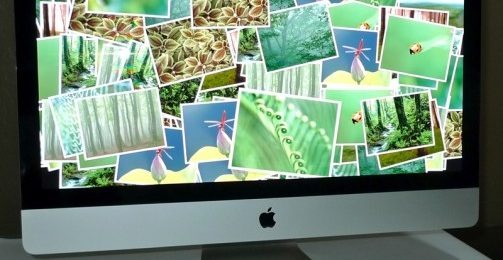 Apple has managed to pull further ahead of its Windows-running rivals when it comes to consumer contentment, with the news that the Cupertino company has maintained its pole position in the American Customer Satisfaction Index (ACSI).  According to ACSI's research among buyers, satisfaction with Apple machines has grown over the past twelve months compared to rivals Dell, Acer and HP, who hold joint second place.
Apple's ACSI score was 86 – up 2-percent on 2009's figures – which gives the company a nine point lead over its rivals.  However, there's good news for the PC manufacturers too; after a few years of dire feedback thanks to Vista, the arrival of Windows 7 has seen satisfaction levels bounce back to their previous levels, or in some cases surpass them.
Falling prices of HDTVs and home entertainment gadgets like Blu-ray players have also helped boost buyer happiness in those segments.  ACSI is taking that to suggest that an economic rebound could be on the way.
Press Release:
ACSI: Higher Satisfaction With PCs, Appliances and Electronics May Signal Rebound in Consumer Demand

Apple, Whirlpool on Top; Strong Gains for GE, Dell, Acer and HP

ANN ARBOR, Mich., [September 21, 2010]—Customer satisfaction improves for major household appliances and is at or near all-time highs for personal computers and big- ticket consumer electronics such as televisions, according to a report released today by the American Customer Satisfaction Index (ACSI). Amid recent news of weak durable goods growth and the continued uncertainty of the housing market, the ACSI results may provide a glimmer of hope for future demand for these durable products.

"In order for demand to rebound, consumers must exhibit an increased desire to spend and have the means to do so," said Claes Fornell, founder of the ACSI and author of The Satisfied Customer: Winners and Losers in the Battle for Buyer Preference. "ACSI data suggest that for durables, the first condition has been met in the form of higher customer satisfaction. Whether this will translate into increased consumer demand will depend on positive movement in the factors that impact the means to spend: employment, wages and access to credit."

Personal Computers: Apple Dominates Amid Industry-Wide Improvement

Satisfaction with personal computers surges 4.0% to match the all-time industry high of 78 on the ACSI's 0 to 100-point scale. Apple gains 2% to 86, its highest score ever. This marks the seventh straight year that Apple leads all other PC makers, and the 9-point gap between Apple and its nearest competitor is the largest in ACSI.

Many Windows-based machines also improve and no brand declines. Dell improves 3%, while Acer (Gateway and eMachines) and the HP division of Hewlett-Packard both rise 4%, forming a three-way tie at 77—well behind Apple. These companies are joined by the aggregate of all smaller PC makers, such as Sony and Toshiba, which gains 4% to 77.

"Windows-based PC brands appear to have recovered from the problems associated with the Windows Vista software," said Fornell. "Barely a year into the release of Windows 7, satisfaction with these brands has returned to, and in some cases even surpassed, the levels prior to the launch of Vista."

PC makers have benefited overall from better customer service, although this service continues to lag far behind other durable goods industries. PC owners who had reason to contact customer support are 8% less satisfied than those with no post-purchase contact with the manufacturer or retailer.

Major Appliances: Whirlpool Maintains Lead, but GE Catching Up

Customer satisfaction with major appliances such as refrigerators, stoves, dishwashers, and washers and dryers improves 1.2% to 82, matching a 10-year high. Whirlpool is atop the industry, unchanged at 83. 2010 marks the fifteenth year in a row that Whirlpool has had at least a share of the industry lead. GE closes the gap with Whirlpool, gaining 5% to 81 and rebounding from a big drop last year. GE's climb ties the manufacturer with the aggregate of all smaller appliance makers, which improves 3% to 81. Electrolux rounds out the industry, unchanged at 79 and matching a five-year low.

Consumer Electronics Rise to All-Time High

Satisfaction with home electronics such as televisions and DVD or Blu-ray Disc players increases 2.4% to 85, the best-ever score for the category and the highest level of customer satisfaction for any ACSI industry thus far in 2010. Greater affordability has made these products more attractive. For the first time, prices for some flat-screen TVs have fallen below $500. Prices for DVD and BD players have dropped as well, translating into better value for money, with a positive effect on customer satisfaction.