Apple just sued Qualcomm for unfair license costs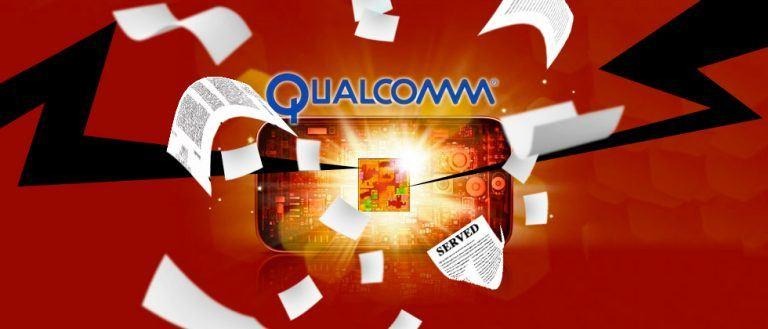 This afternoon Apple released a statement which suggests they've begun a process to sue Qualcomm for unfair licensing practices for mobile technology. Apple also suggests that, due to Apple cooperating with a Korea-based regulatory probe into Qualcomm's business, the mobile processor-makers have withheld money owed to Apple. An amount of money, Apple says, that runs up to $1-billion in unpaid royalty rebates.
This comes three days after the FTC sued Qualcomm for something quite similar. A federal court complaint had to be filed by the FTC at the United States District Court for the Northern District of California against Qualcomm as such. This filing had to do with standards-essential patents held by Qualcomm, and Qualcomm's potential to raise costs for licensing these patents for companies at an unfair rate.
In that case, the FTC suggests that Apple was forced to use Qualcomm's baseband processors exclusively in the years between 2011 and 2016. This case is separate from what Apple is suing Qualcomm for directly. The FTC's case says, "Qualcomm recognized that any competitor that won Apple's business would become stronger and used exclusivity to prevent Apple from working with and improving the effectiveness of Qualcomm's competitors."
"Despite an appeal from members of Congress to refrain from 'midnight litigation' with novel and untested legal theories that could damage competition in the U.S., the FTC accelerated the investigation of Qualcomm and directed the filing of the complaint just days before the change of the Administration though only three of five FTC commissioners are in place." – Qualcomm Statement
Qualcomm has processors and/or connectivity technology in almost every single smartphone on the market today. The ubiquitous nature of their business makes it difficult to imagine a world where suits like this do not appear more often.
Apple shared the following statement this afternoon about their own suit against Qualcomm. This announcement was made this afternoon, on the 20th of January, 2017.
"For many years Qualcomm has unfairly insisted on charging royalties for technologies they have nothing to do with. The more Apple innovates with unique features such as TouchID, advanced displays, and cameras, to name just a few, the more money Qualcomm collects for no reason and the more expensive it becomes for Apple to fund these innovations. Qualcomm built its business on older, legacy, standards but reinforces its dominance through exclusionary tactics and excessive royalties. Despite being just one of over a dozen companies who contributed to basic cellular standards, Qualcomm insists on charging Apple at least five times more in payments than all the other cellular patent licensors we have agreements with combined.

To protect this business scheme Qualcomm has taken increasingly radical steps, most recently withholding nearly $1B in payments from Apple as retaliation for responding truthfully to law enforcement agencies investigating them.

Apple believes deeply in innovation and we have always been willing to pay fair and reasonable rates for patents we use. We are extremely disappointed in the way Qualcomm is conducting its business with us and unfortunately after years of disagreement over what constitutes a fair and reasonable royalty we have no choice left but to turn to the courts." – Apple Statement
As mentioned by MacRumors, Qualcomm reportedly "forced Apple to use its LTE chips exclusively" as well as "pay a percentage of the total average selling price of an iPhone for access to Qualcomm patents."
In December of 2016 (the 27th of December, to be a bit more precise), South Korea delivered a $850-million-dollar fine to Qualcomm. The Korea Fair Trade Commission suggested that Qualcomm refused access of a number of standard-essential patents on its chips to companies like Samsung, MediaTek, and Intel. According to Bloomberg, the 1.03 trillion won ($854 million) fine was "the largest ever levied in South Korea."
"The KFTC announced that it intends to issue a corrective order relating to the specific practices at issue and impose an administrative fine of approximately 1.03 trillion South Korean Won (approximately $865 million at current exchange rates). This is an unprecedented and insupportable decision relating to licensing practices that have been in existence in Korea and worldwide for decades and that the KFTC reviewed but did not question in a previous investigation of Qualcomm." – Qualcomm Statement
NOTE: We include both the $854M and $865M amounts here as mentioned by each of their respective sources. Another release suggested the fine ended up being closer to $853M instead. Exchange rates change quick!
If and when Qualcomm releases a statement on this Apple suit, we'll be editing this article and placing it below. Stick around as this and related cases develop.