Apple iPhone September 10th Event Confirmed As Invites Land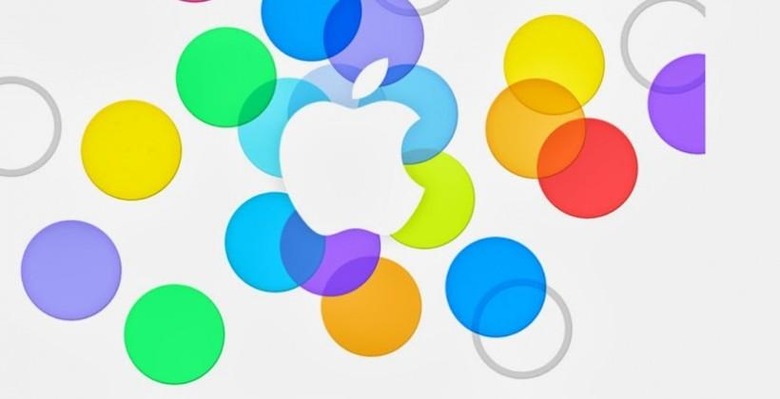 Apple has confirmed it will hold an event on September 10th, sending out invites to press, with the iPhone 5S expected to take center stage alongside a cheaper iPhone and iOS 7. Speculation about the September 10th show has been high for some weeks now, with some rumors pegging not only new phones but a full iPad tablet refresh as well. That could mean not only the iPhone 5S and iPhone 5C, but an iPad 5 and iPad mini 2.
That hardware refresh would go hand-in-hand with the expected release of iOS 7, Apple's big refresh to the software that runs on its phones and tablets. Previewed back at WWDC 2013 earlier this year, the new platform has proved contentious in early feedback, with some balking at the brighter, in some places more "cartoony" UI.
However, iOS 7 also brings with it significant structural and feature improvements under the hood, including the potential for better integration with in-car informatics systems, and Bluetooth LE peripherals. That's being seen as a nod toward the expected "iWatch" wearable, which Apple is tipped to be readying for a release sometime in 2014.
As for new iPads, a refresh to the full-sized and "mini" versions has been rumored to take place before the year is out, though whether Apple will make its new iPhone share the stage with the slates remains to be seen.
The most obvious update to the iPad mini is a Retina display, of course, following Apple's track over the past few generations of products to add higher resolution screens for crisper text and more impressive graphics. However, there have also been suggestions that the company may struggle to find such panels at sufficiently affordable prices; one possibility is that Apple could keep on the existing iPad mini as an entry-level option, announcing a Retina iPad mini 2 alongside it, much as it did with the full-sized iPad.
SlashGear will be at the Apple event on September 10th, and we'll be liveblogging the whole thing, so join us in a week's time as we see what Tim Cook & Co. have in store.