Apple iPhone 6s and iPhone 6s Plus official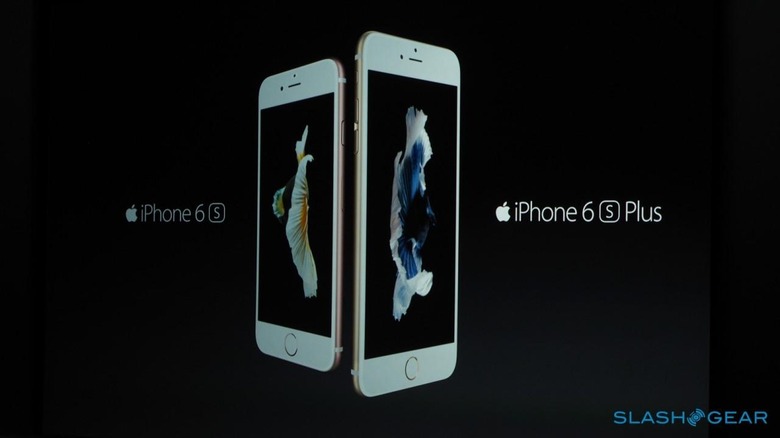 "iPhone has changed the world," Apple's Tim Cook said, unveiling the new iPhone 6s and iPhone 6s Plus in San Francisco this morning. "While they may look the same, we have changed everything about these phones," Cook insisted. Sure enough, outwardly the new handsets look just like the existing iPhone 6 and iPhone 6 Plus, beyond a new color.
There's now a rose gold version of the iPhone, joining the existing line-up of silver, gold, and space gray.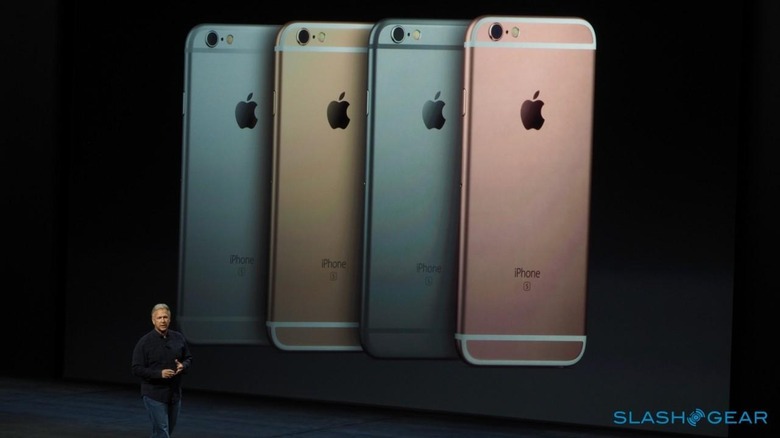 All four use 7,000 series aluminum, the same as used in aerospace, Apple points out. It's also the same material that the company used for the Apple Watch Sport, to make it more resilient to bumps and scratches.
While the displays come in at 4.7-inches and 5.5-inches with Retina resolution, unsurprisingly, but Apple has updated multitouch to now recognize force.
Dubbed 3D Touch, it introduces two new controls: peek and pop. On the homescreen, for instance, you can press harder to get a pop menu showing shortcuts to the features in your commonly-used apps.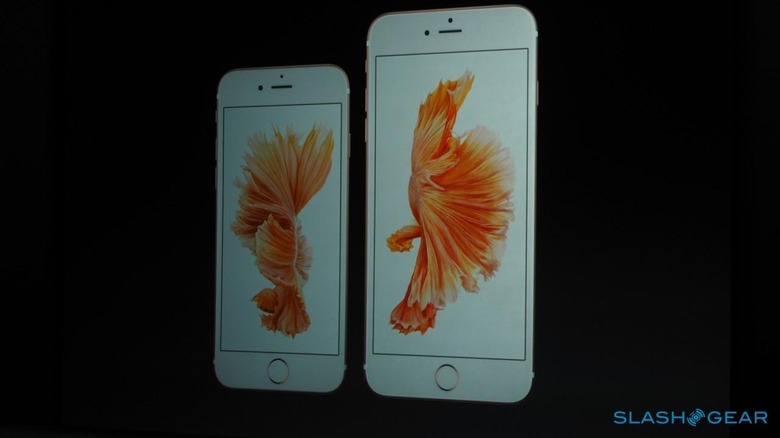 The peek control, meanwhile, allows you to preview content by pressing on it, while a deeper press actually opens it and jumps to the relevant app.
That way you could get a glimpse of a photo shared in an iMessage conversation, for instance.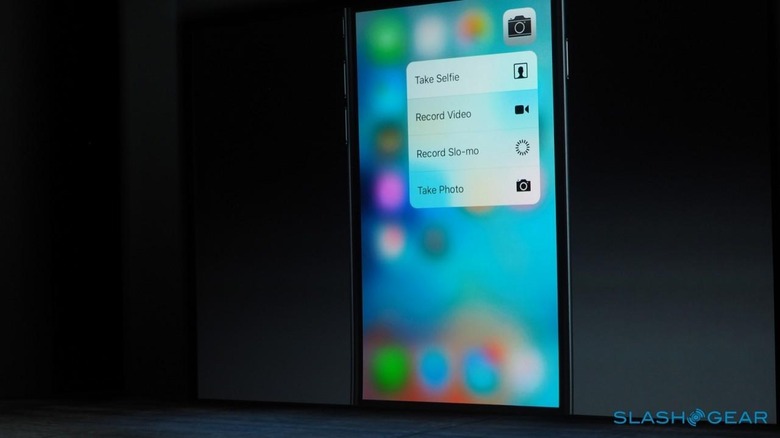 Inside, there's the A9 chipset, up to 70-percent faster at CPU tasks and up to 90-percent faster at GPU tasks than the A8 before it.
Apple claims the chip is tuned not to deliver great benchmarks, however, but to give the best real-world performance. That's not to say that games aren't going to benefit, with Apple bringing game developers on-screen to show how 60fps titles could take advantage of the new horsepower.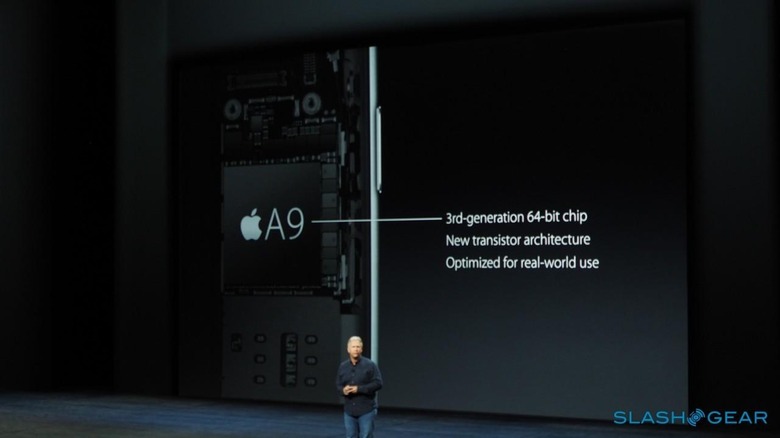 The A9 also integrates Apple's M9 coprocessor, which will now be always-on as it tracks movement. It also allows the microphone to stay on, watching out for the "Hey Siri" command to trigger Apple's voice-control system (that's also getting pride of place on the new Apple TV).
Touch ID has been boosted, the fingerprint sensor now up to twice as fast as before.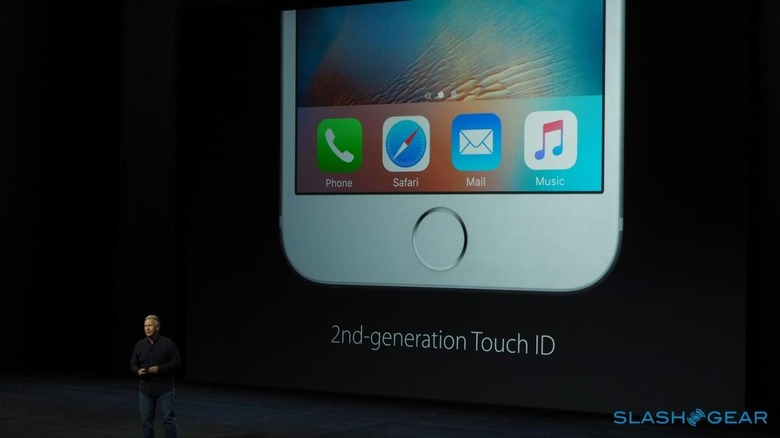 Then there's the camera. The iPhone 6s and iPhone 6s Plus both have a brand-new iSight camera, now with 12-megapixels.
Apple claims to have addressed the crosstalk issue, which can see higher-resolution phone cameras end up struggling to get the right colors. That includes moving the color filters, and introducing "deep trench isolation", though details on exactly how they now work were in short supply.
In addition to 1080p Full HD video recording, there's now 4K recording support too. Editing of 4K videos is also possible on the iPhone 6s too.
On the front, there's a new 5-megapixel camera for selfies. The display can also be turned into a "Retina Flash" with True Tone to match the ambient light tone, and boost the display to three times the brightness while you fire off a shot.
When you capture a photo, however, the iPhone 6s is also capturing the 1.5s before and the 1.5s after each frame. 3D Touch hard-press on the picture, and you can see the image animate.
The same animated images can be viewed on the iPad Pro, MacBook, and even the Apple Watch, where they can be set as moving wallpapers. Apple calls them Live Photos, and will be opening them up to third party developers – Facebook plans to support them later in 2015.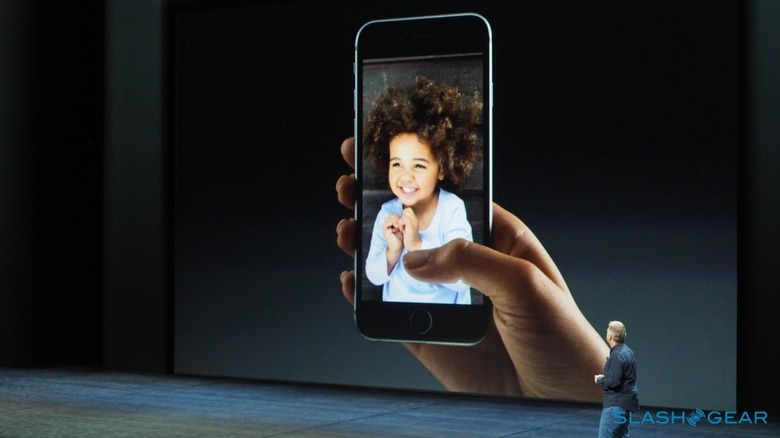 As for pricing, the iPhone 6s will be priced at $199, while the iPhone 6s Plus will be $299. The existing iPhone 6 will be $99, while the iPhone 6 Plus will be $199.
Preorders will begin on September 12, and then shipping kicks off on September 25.