Apple iPad "Pro": Force Touch screen, Bluetooth stylus, NFC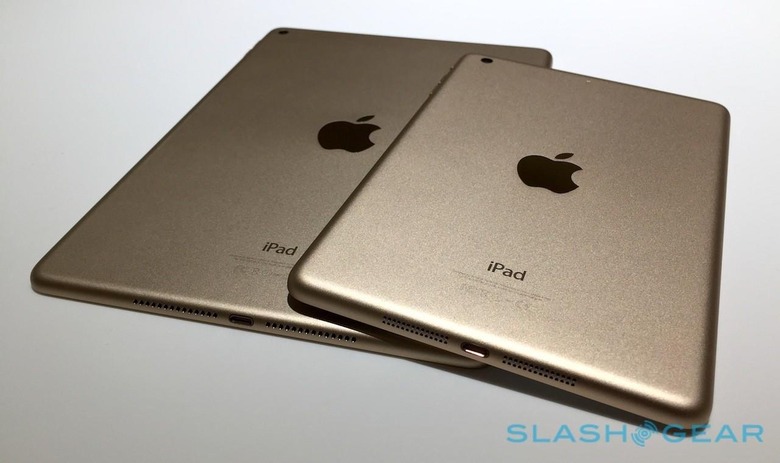 Now that the Apple Watch is out of the way, the tech world's attention is now being turned to what could be Apple's most contentious product, if the iPhone 6's larger screen wasn't contentious enough. Currently nicknamed the iPad Pro, Apple's expected gigantic 12.9-inch tablet is expected to sport some hardware never before seen in any iPad, including something that could probably make the late Jobs turn in his grave. A source familiar with the matter claims that the big iPad will include not just a Force Touch screen and NFC but also a Bluetooth stylus.
Having a Force Touch screen might not be as odd as it first sounds. The pressure sensitive surface that Apple has bequeathed on the Apple Watch as well as the new MacBook's touchpad has actually long been in the works. Back in January last year, we saw Apple filing a patent that sounds exactly like Force Touch, except applied to a tablet touchscreen. In retrospect, it isn't surprising then and could very well give the iPad an edge over its competitors, especially when it comes to apps that rely on pressure sensitivity, like drawing apps.
Given the existence of Apple Pay, it might not be surprising to hear about an NFC on the iPad Pro, but it still quite puzzling. The large tablet might not be conducive for making wireless payments. Instead, the theory is that the iPads can become the receivers for Apple Pay, perhaps removing the need to have a separate NFC-enabled PoS terminal. The NFC could also be used for easier pairing with devices, like the next piece of this rumor.
Steve Jobs was known to despise the stylus, but it seems that is exactly where Apple is heading, at least based rumors and leaks. However, Apple is unlikely to integrate a Wacom digitizer inside, which is Samsung's practice, nor could it use N-Trig, which Microsoft now owns. The next best thing would be to have a Bluetooth stylus instead, someting like Wacom's Intuos Creative Stylus or Adonit's similar writing tools. It will be just as pressure sensitive, but will require charging from time to time. Knowing Apple's business strategy, it could be offered as a separate purchase instead of being included in the box.
Of course, these come from unverified sources, so take it with a pinch of salt, though everyone seems to be singing the same tune, or at least expecting the same things. Another expectation is the 12.9-inch iPad's extremely thin profile. Leaked blueprints from 2014 reveal dimensions as 305.70 mm long, 222.60 mm wide, and 7.20 mm thick. Not exactly the thinnest of the family (the iPad Air 2 is 6.1 mm thin), but given this is a "Pro" model, that not exactly surprising. In comparison, the Surface Pro 3 is 9.14 mm, the Surface 3 is 8.34 mm, and the equally large 12.2-inch Galaxy Note PRO is 7.9 mm. The iPad Pro would still win by a few but substantial millimeters.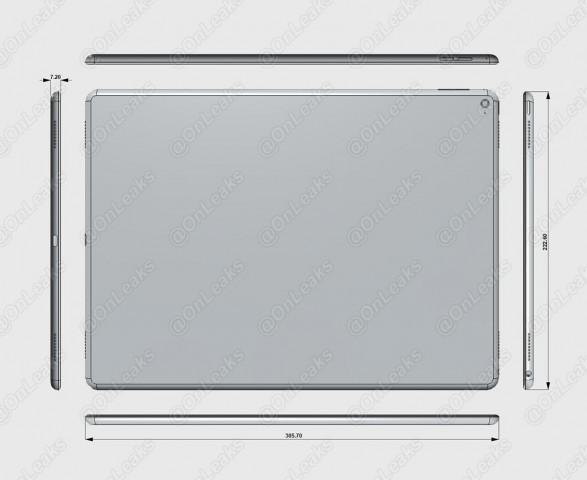 VIA: Apple Insider