Apple iPad 2 Liveblog Reminder!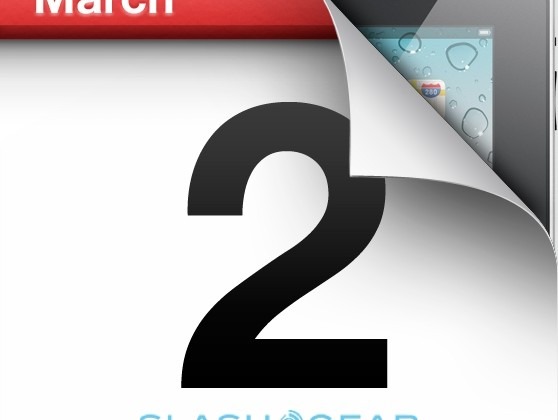 There's just under four hours to go until Apple is expected to unveil the iPad 2, and SlashGear is warming up the liveblog machine to cover the whole event from San Francisco. The Apple iPad 2 Event is expected to begin at 10AM PST (1PM EST and 6PM London) and we're predicting not only a new, faster and slimmer iPad, but a glimpse at iOS 5.0.
Already this morning we've seen what looks like a potentially legitimate leak of a slate purported to be the second-generation iPad, along with further rumors that Apple's new tablet may be in short supply in the early days at least. Yesterday, analyst Ben Bajarin ran down his wish-list for the iPad 2, including a boosted notification system and – ever hopeful – less reliance on a Mac or PC.
However, all may not be rosy; a leak said to be from an Apple employee has warned that the iPad 2 is unlikely to be the groundbreaking device that the first model was, and that to see any significant improvements we'll need to wait until the iPad 3. Either way, we'll know for sure at 10AM PST, so join us then for all the news about the iPad 2!