iPad 2 reportedly leaks: Thinner, lighter, flatter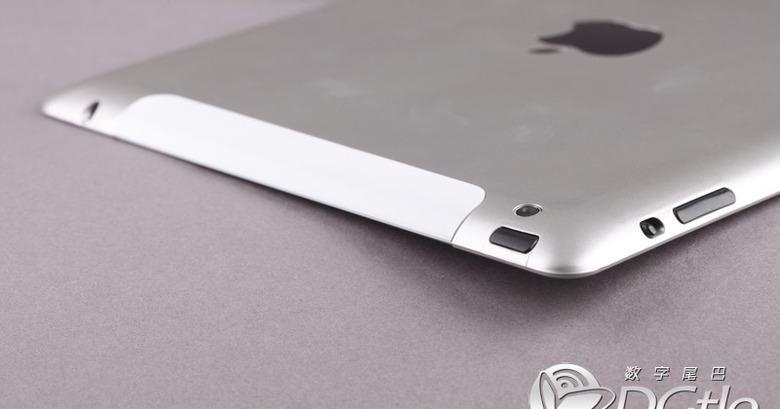 We've seen so many leaks, mock-ups and might-bes that it's hard to know whether this latest purported iPad 2 leak – just hours away from Apple's official reveal later on today – is authentic or simply another Shenzhen masterpiece. Still, the slate in DGtle's possession claiming to be a second-gen iOS tablet certainly fits in with everything we'e expecting from Apple's event: it's thinner, it's flatter, and it throws in FaceTime and a bigger speaker.
Just as the iPod touch has evolved into a tapered-edged slice, the iPad 2 has gone the same way; instead of the blunt sides of the current model, bowing into a curved back, this new version has sharply angled sides and a completely flat back. As you can see in the side-by-side shot in the gallery, that – along with Apple's work on thinner display panels – means a dramatically skinnier device that's likely more comfortable being held in one hand.
The buttons and volume rocker have gone shiny, and the SIM slot has moved sightly too. In this leaked iPad 2 the 3G cover is white, not black, but of course that could well change in the meantime. A pair of cameras round out the key differences.
Legit? Fake? We'll know by the end of the day. Join SlashGear at 10am PST for the full Apple iPad Event liveblog!
[via Engadget]