Apple iOS 9 supercharges Siri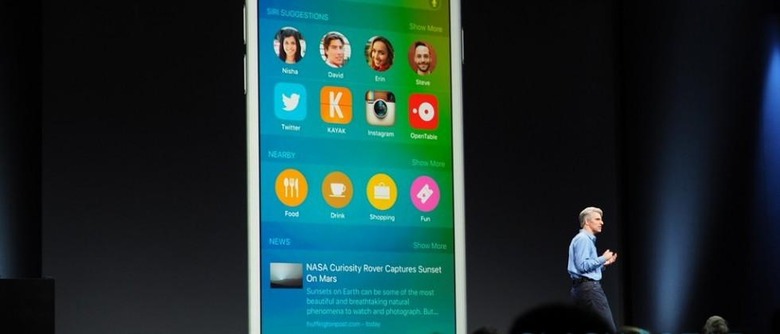 Apple has begun detailing iOS 9, and first off is a supercharging to Siri that will make the virtual assistant more flexible and contextually-aware. The new Siri will be more intelligent, Apple's Craig Federighi, as well as more proactive, with a revamped UI and the ability to make suggestions from a swipe across on the homescreen. Those suggestions will include contacts and apps – perhaps a recently-installed game that hasn't yet been played with – along with nearby locations.
Siri is seeing over one billion requests every week, Federighi said, and even over the past year has been improving considerably. There's a 40-percent reduction in error rate over the last twelve months, he explained, along with a 40-percent improvement in speed.
In iOS 9, Siri will be getting even more flexible. For instance, there'll be better searching with support for compound search terms: "show me photos from Utah last August," for instance, will show not only pictures from that timeframe but use geotagging to filter them, too.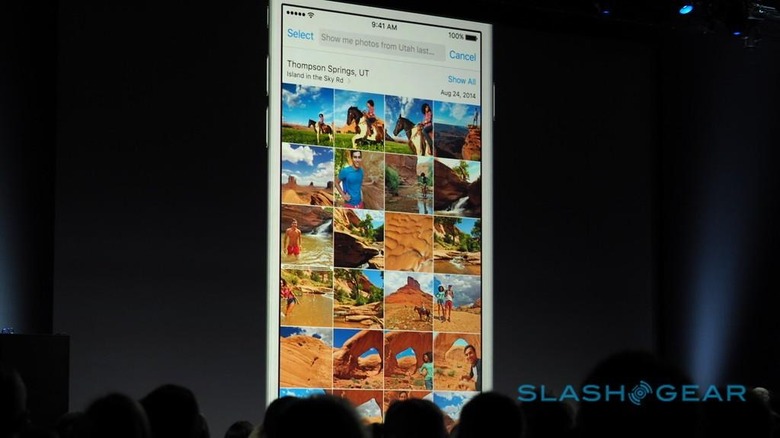 Reminders can now have attachments embedded, such as links to a webpage you were looking at and wanted to be remidned about later.
As for the proactivity side, that's contextual to time, place, and what devices are attached. For instance, if Siri has figured out that you usually go for a run in the morning, it will suggest a fitness-related playlist when you plug in headphones first-thing.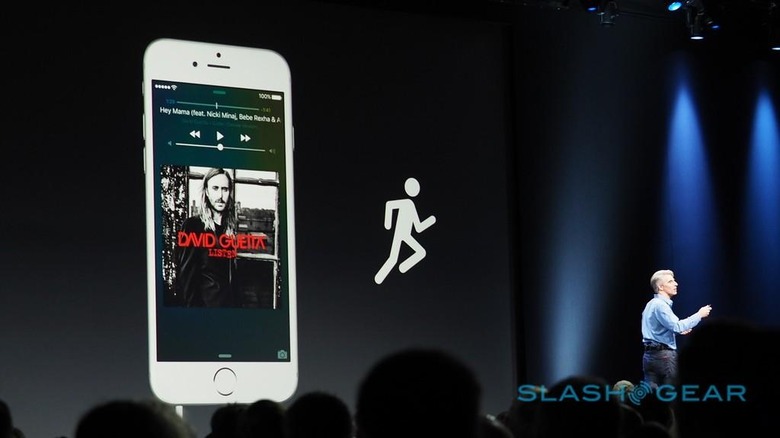 If you're in the car, however, plugging in the aux-in cable might bring up the last audiobook you were listening to on the commute.
Siri is also able to search through emails, pulling out things like names for people whose caller ID isn't saved in your contacts.
There's plenty more from WWDC 2015 in our full Apple hub