Apple iOS 9.2 beta lets AT&T WiFi calling work on the Mac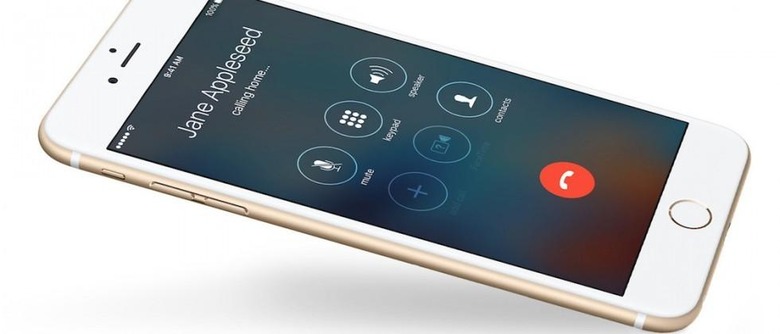 Apple has released the latest beta version of iOS 9.2 to developers this week, and among the updates is a handy feature that works in conjunction with AT&T's recently announced NumberSync service. iOS 9.2 will allow iPhone users to extend the WiFi calling feature to their Mac, iPad, or iPod Touch. It's similar to how Apple's Continuity features let phone calls be placed from a Mac or other device as long as the iPhone is connected to same the WiFi network, but with NumberSync, a call can be placed when the phone isn't in the same location, let along on the same WiFi.AT&T's NumberSync, which debuted just a few weeks ago, lets users tie all their devices to just one phone number, allowing calls and messages to be delivered to each. The other advantage includes having calls originate from these other devices, which can include tablets or smartwatches, yet still appear to be coming from the user's regular phone number for recipients.
Combining this with Apple Continuity essentially allows a Mac to be recognized as another device linked to a user's phone number. AT&T subscribers running the latest iOS 9.2 beta can begin using the NumberSync feature now by following the steps below:
1. Navigate to the WiFi Calling section in the iPhone's Settings app, and choose "Add Wi-Fi Calling For Other Devices."
2. Follow the prompts and agreement pages to begin using AT&T's NumberSync.
3. Once turned on, a FaceTime notification should appear on the Mac, click it to open the FaceTime app.
4. A banner within the app will ask about turning on WiFi Calling for the Mac (if "not now" is selected, the option will be accessible within FaceTime's preferences).
5. After choosing to turn it on, it will display a code that must be entered on the iPhone. Afterwards, it will confirm the address to be used in the case of an emergency call to 911.
6. The process should be complete with WiFi Calling available on the Mac, allowing calls to be made when the iPhone isn't on the same network.
SOURCE 9to5Mac