iOS 10.3.3 released: Why it's an iPhone and iPad must-have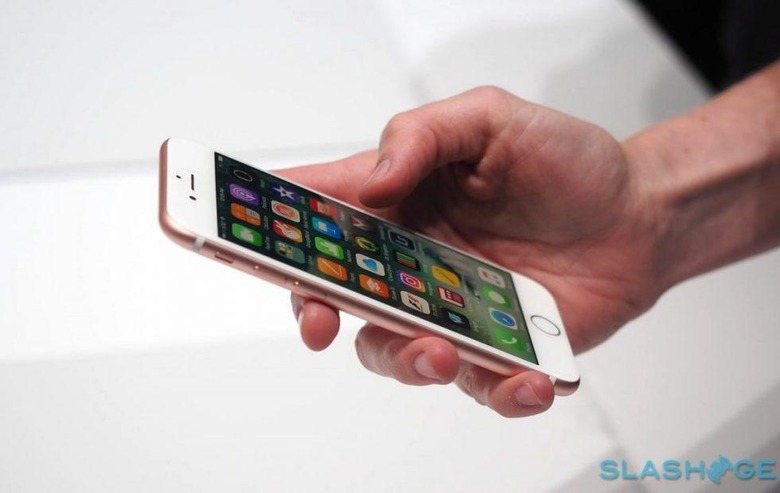 Apple has released a new version of iOS 10 for iPhone, iPad, and iPod touch, including a number of security patches affecting Safari, Messages, and more. The update, iOS 10.3.3, weighs in at 138.5 MB, and is as always a free download. Apple's advice is that iPhone and iPad users should install it as soon as possible.
That because, while there are no new features, there are several patches which address security issues discovered in iOS 10. In the Contacts app, for instance, a remote hacker with nefarious intentions could cause software to crash or arbitrary code to be executed, because of a buffer overflow issue in how member was handled. Similarly, memory corruption was blamed for a potential exploit to the iOS kernel that could lead to code being run with system privileges.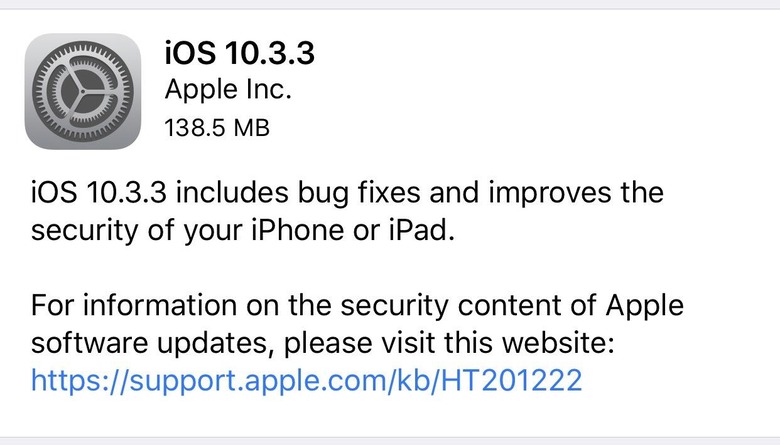 As is increasingly the case in our connected world, some of the potential exploits could be enacted remotely. One WebKit patch, for instance, would allow "maliciously crafted web content" to run code without the user intending to, thanks to a variety of memory corruption issues. Another patch addresses a situation whereby a hacker within wireless range could potentially execute arbitrary code on the device's Wi-Fi chip.
In all, there are 24 listed patches and fixes that Apple has addressed in iOS 10.3.3. While the likelihood of a device actually falling foul of one of the identified loopholes is questionable, nonetheless the advice is that it's safest to keep your iPhone or iPad running the very latest version of iOS in order to stay most protected. In this case, iOS 10.3.3's patches are generally applicable back to the iPhone 5 or later, iPad 4th generation or later, and the iPod touch 6th generation.
For actual new features, mind, all eyes are on the next version of Apple's mobile platform. iOS 11 is currently in public beta, though the full general release isn't expected until later in the year. That will include significant improvements in multitasking, including more flexible split-screen layouts and drag-and-drop, together with more advanced access to the underlying file system iOS uses. In short, for iPad at least, it looks set to further close the gap between tablet and notebook.
In the meantime, you can download iOS 10.3.3 by heading to the Settings on your iPhone or iPad, then choosing the General option, and then Software Update. From there, iOS should automatically find the new version and offer to download and install it. It's worth being on WiFi when that happens.
MORE Apple