Apple in 28nm A6X trial run with TSMC as Samsung faces chip contract loss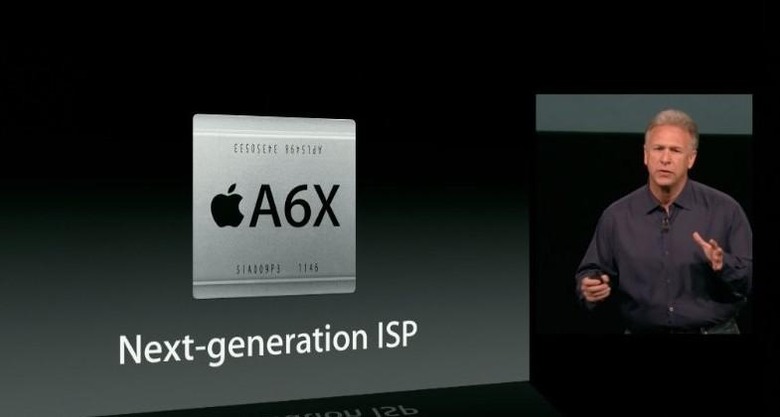 Apple's attempts to extricate itself from reliance on Samsung components continue, with titters from Taiwan that TSMC will begin trial production of the Apple A6X chip (found in the latest iPad with Retina) ahead of a bid for the next-gen A7 contract. The test will kick off in Q1 2013, The China Times reports, with TSMC producing a new, 28nm version of the existing 32nm A6X that Samsung has been producing for the full-sized iPad 4th-gen; the smaller chip, which will likely be more power efficient as well, will debut in a new iPad 5th-gen and iPad mini 2.
Those product launches could take place as early as the middle of 2013, the Chinese paper suggests, though it's unclear whether that's based on Apple leaks or extrapolation from TSMC's trial production run. Until 2012, Apple had worked on a yearly refresh cycle for the iPad, but broke that pattern when it bumped the 9.7-inch model to the 32nm A6X and introduced the new 7.9-inch iPad mini late last year.
Although Apple has been sniffing around TSMC production for some time now, a number of factors have apparently delayed any significant plans to shift to the company from Samsung. TSMC's manufacturing capability has been unproved, for instance, and there were doubts that the firm could in fact supply Apple with sufficient chips to meet iPad and iPhone demand.
However, there were also licensing issues around the earlier A5 and A5X processors, which were covered in part by Samsung IP. Apple switched to its own, in-house designs for the A6 and A6X, meanwhile, which give it the freedom to shop around for production foundries.
The threat to Samsung's bottom line is that, should TSMC prove itself capable, it looks a likely candidate for the next-gen Apple A7 chipset, which could go into initial production in the second half of 2013 the paper suggests. Apple is rumored to not only be considering ARM-based processors for new iOS devices, but for future MacBook notebooks as it shifts away from Intel. Suggestions of a "Project Azalea" that would involve working with non-Samsung suppliers emerged late last year.
[via 9 to 5 Mac]