A maxed-out iMac Pro just got even more ridiculous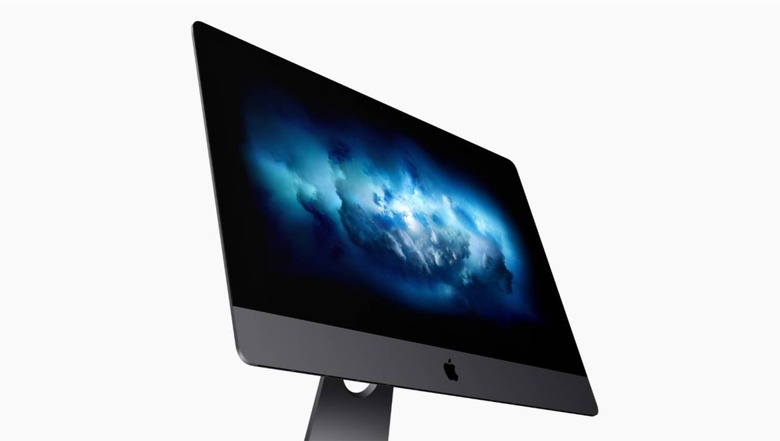 Apple's new iMac (2019) isn't the only all-in-one Mac getting an update today, with the iMac Pro adding some ultra-expensive performance upgrades too. The professional desktop wasn't about to let its mainstream iMac sibling get all the changes, with a hefty 256GB RAM update the pinnacle of the madness.
Head over to the iMac Pro configurator today, and you'll find a few new options to tempt your wallet. Most expensive of the bunch is the RAM, though. As standard, the iMac Pro packs 32GB of memory, but joining the 64GB and 128GB options is a new 256GB upgrade.
You'll pay handsomely for the privilege of more memory than many people have laptop storage, mind. 256GB of 2666MHz DDR4 ECC memory will set you back $5,200 – that's on top of the $4,999 starting price for the iMac Pro. Add it, and you're looking at almost $10,200 of Mac.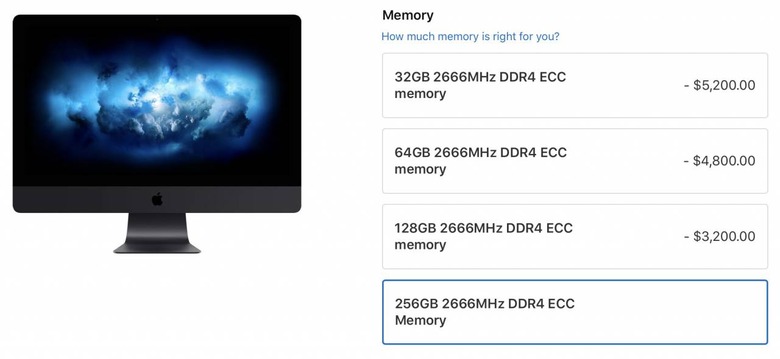 Apple's other quiet upgrade for the iMac Pro is its graphics chip. Previously, you could either have the standard AMD Radeon Pro Vega 56 with 8GB of HBM2 memory, or spend $550 to upgrade to the Radeon Pro Vega 64 with 16GB of GBM2 memory. Now, though, there's a third option.
That's AMD's Radeon Pro Vega 64X, also combined with 16GB of HBM2 memory. It's a $700 upgrade, so would take the basic price of the iMac Pro to $5,699.
Certainly, there's no denying that power users are always clamoring for more memory and better graphics. How many will be able to justify spending Apple's $5,200 upgrade on 256GB of RAM remains to be seen, however. Maxed out, with the most potent Xeon W 18-core processor, 256GB of memory, the Vega 64X GPU, and 4TB of SSD storage, you're looking at a $15,699 machine.
That would buy you eight entry-level iMac 27-inch computers – with money to spare – or three maxed-out iMac 27-inch machines. Apple's updated all-in-one now promises twice the performance of before, thanks to the addition of Intel 9th-generation processors with up to eight cores, and new Vega graphics options for the first time.
Still, it's not hard to imagine die-hard Mac fans wanting a performance machine to hold off for the upcoming Mac Pro. Apple's long-anticipated professional PC revamp is expected to right the wrongs of the current cylindrical Mac Pro, which is currently looking fairly underwhelming in comparison to what an iMac Pro can deliver. The new version, likely to debut a dramatic change in style and more upgrade potential, is expected to launch sometime this year; indeed, developers are hopeful that we could get at least a preview of the new Mac Pro at WWDC 2019 in early June.