Apple updates iMac for 2019 with new CPU, Radeon Pro Vega graphics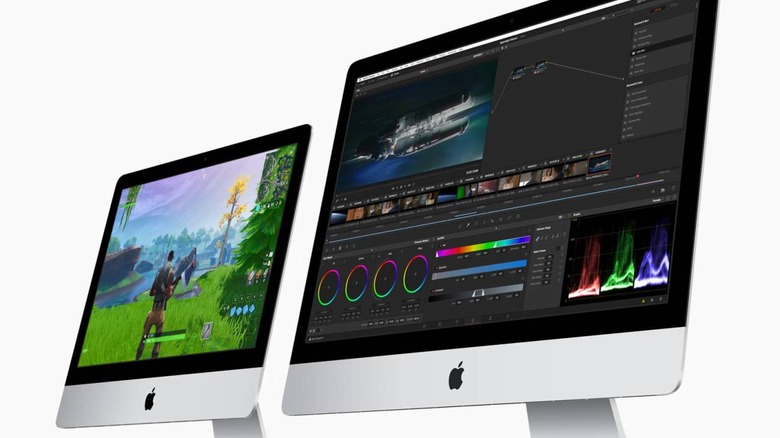 It's been a busy couple of days for Apple. Yesterday, the company introduced a new iPad Air and a new iPad mini, opting to forgo the reveal event it typically hosts for product announcements and revealing them instead through a press release. Today, it's doing the same thing once again, but this time around, it's the iMac that's getting a refresh.
Unlike yesterday's iPad reveals, this iMac refresh isn't quite so dramatic. Essentially, Apple is simply updating the iMac with a new CPU and GPU for 2019, but beyond that new silicon, nothing else is really changing. The familiar iMac design is being left untouched, as are the displays and their resolution. In fact, it seems that the non-Retina 21.5-inch iMac isn't being updated at all; this refresh only applies to the two Retina models Apple offers.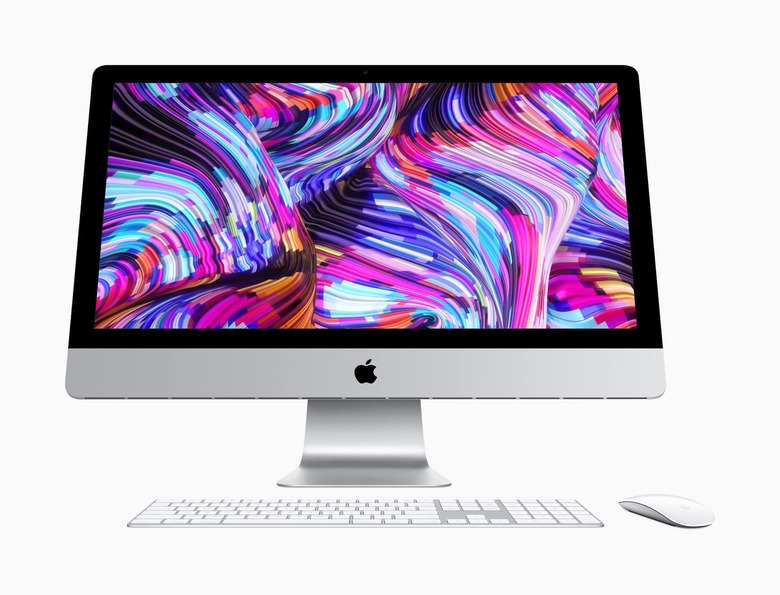 In the case of the Retina 4K 21.5-inch iMac, we'll see the option of either quad-core or 6-core 8th-generation Intel processors, with Apple claiming a performance boost of up to 60% over previous models. Radeon Pro Vega graphics will also feature in this new iMac, so Apple is continuing to position the iMac as a good choice for those who do a lot of graphics-intensive work.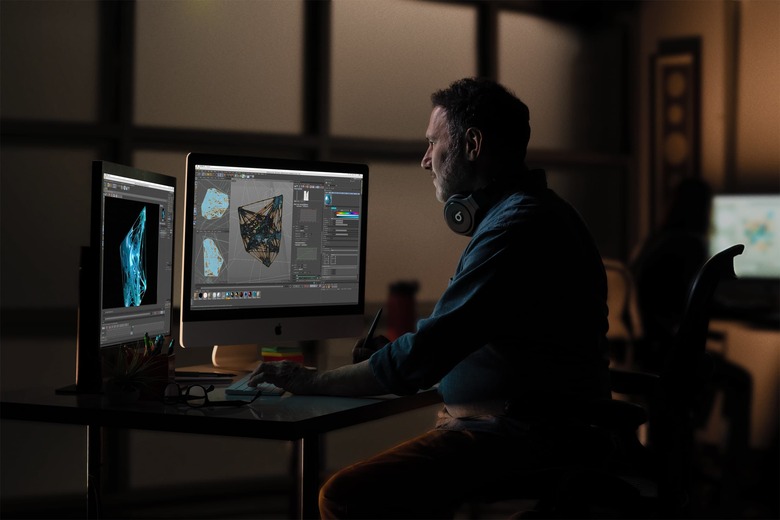 On the Retina 5K 27-inch iMac, we see upgrades to CPUs that are even more powerful. Apple's top-of-the-line iMac is getting 9th-gen 6-core and 8-core processors from Intel, which results in "up to 2.4 times faster performance." Just like its 21.5-inch brother, the 27-inch iMac is also being outfitted with Radeon Pro Vega GPUs, leading to as much as a 50% boost in graphics capability according to Apple.
Apple has set a price of $1,299 for the 21.5-inch Retina 4K iMac and $1,799 for the 27-inch iMac. Meanwhile, Apple's entry-level 21.5-inch iMac is still available without any refreshed hardware for $1,099. Of course, those are just starting prices that will go up depending on your configuration, so keep that in mind during checkout. These two new iMacs are going up for pre-order beginning today and will start landing in stores next week.