The iMac Pro is the gorgeous Darth Vader of Apple products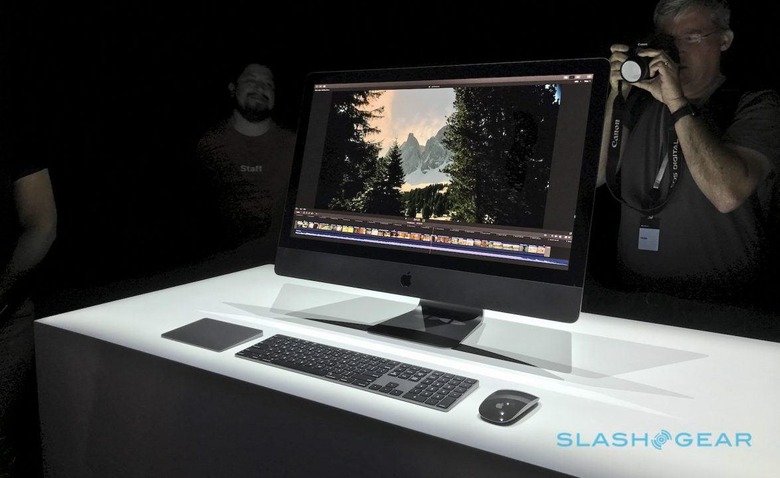 The iMac Pro is classic Apple. Although the flagship all-in-one desktop isn't set to reach Apple Store shelves until December this year, and while it will carry an eye-watering price tag when it does, there's something about the Mac-maker's combination of style, hyperbole, and pure performance that is bound to give desktop computer upgraders pause if they're poised over buying another workstation. Here at WWDC 2017, where the wraps have just been taken off the Space Gray iMac Pro, it's hard to resist its charms.
Unfortunately for anybody actually wanting to get their hands on the new all-in-one – and its matching Space Gray peripherals – we were being kept well clear of the brand new iMac. Although the rest of the updated iMac range, which now has faster processors, more RAM, and speedier storage, was fair game, this coming flagship was not.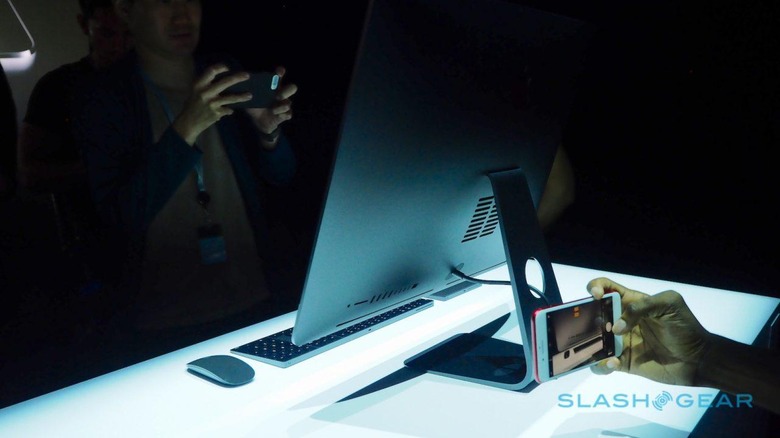 No matter; for this particular iMac, the magic is in just what Apple's engineers have managed to squeeze in. Intel Xeon processors without the power limitations you might expect, and indeed up to a whopping 18-cores. Up to 128Gb of ECC memory, along withup to 4TB of SSD space.
Then there's the graphics. Apple is billing this as the true power-users iMac – indeed, it's the fastest Mac ever, take that disillusioned Mac Pro owners forced to be patient – and the GPU lives up to that. AMD's new Radeon Vega graphics pack up to 16GB of VRAM and promise 400GB per second memory bandwidth.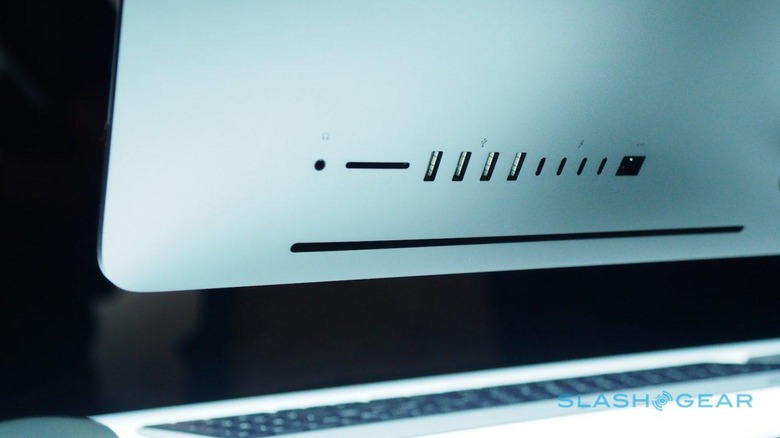 On the back, the minimalistic little row of ports has been revamped too. There's now a 10TGb ethernet port, but more in keeping with Apple's recent push, you get four Thunderbolt 3 ports using USB Type-C too. Apple fits two Thunderbolt 3 controllers, just as in the MacBook Pro with Touch Bar. That's as well as the SD card slot, something power-users have been seriously annoyed at Apple dropping from the MacBook Pro lately – and a quartet of USB 3.1 Type-A ports.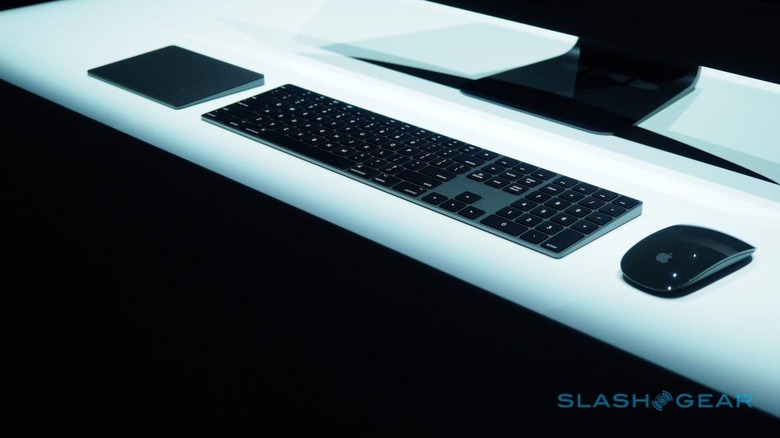 Throw in a 5K display – updated, along with the other iMacs, with an even brighter panel to go with the P3 color compliance – topped with a 1080p Full HD iSight webcam, and four beamforming microphones. Bluetooth 4.2, WiFi 802.11ac, and a brand new cooling system round things out.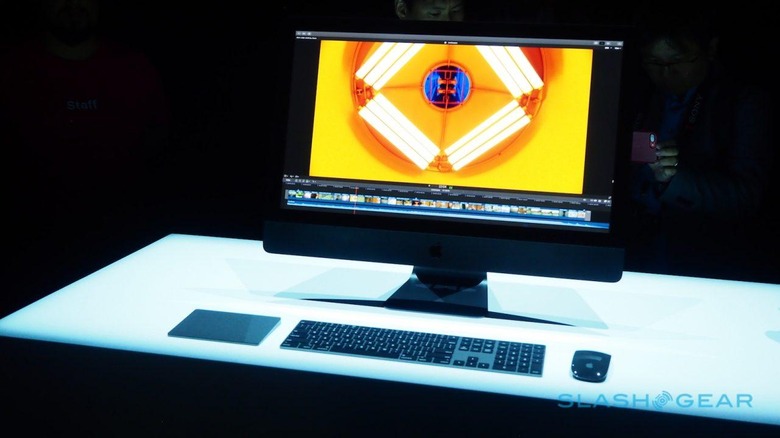 Naturally, none of this comes cheap. Indeed, you're looking at $4,999 for the iMac Pro. That's $1k more than the most expensive pre-configuration of the current Mac Pro – which you shouldn't be thinking about buying at this stage anyway – and of course that gets you an 8-core CPU. If you want the 10- or 18-core versions, figure on spending significantly more. Still, if you're after the most potent computer in Apple's history, it's time to start saving.