Apple HomePod preorders open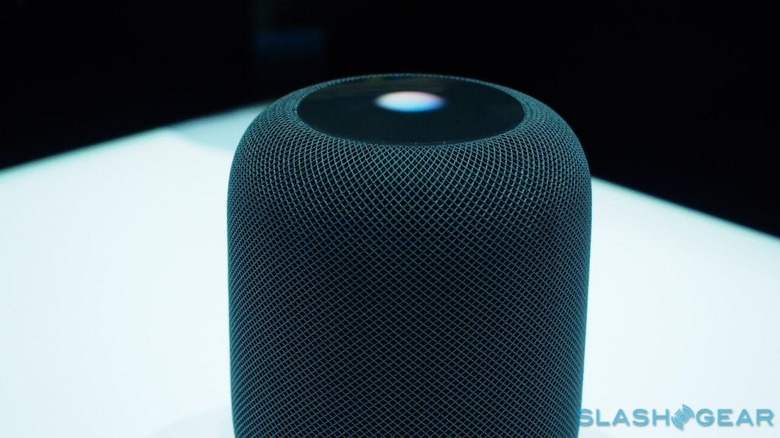 After being hit with a delay at the end of last year, we finally saw some signs of life from Apple's HomePod earlier this week. Apple not only revealed when the smart speaker would launch, but also when it would available to preorder. Those preorders have officially opened up, so if you've known the HomePod is the speaker for you, you can secure one now.
Preorders will remain open for a couple of weeks and then, on February 9, the HomePod will be released. It's going to be interesting to see if the HomePod follows the trend of some other Apple devices and sells out at release. After all, this is something of a risky entry into the smart speaker space for Apple, as the speaker is priced quite a bit higher than some of its competitors.
Apple is offering the HomePod at a $349 price point, while entry-level smart speakers like the Amazon Echo Dot and the Google Home Mini cost a fraction of that. Even the mainline Google Home and Amazon Echo settle around $100, making them good choices for someone who wants to get going with a voice-based smart home IoT system on the cheap.
Then again, it's clear that Apple has a different focus entirely with the HomePod. While it does envision the HomePod at the center of smart home systems using HomeKit, Apple has also taken a particular interest in sound quality with this release. In that sense, HomePod's closest competitors are more along the lines of Google Home Max and higher-end speakers from companies like Sonos.
It's certainly an interesting approach to take in your first smart speaker, as Amazon and Google seem to benefit greatly from their low-cost entries. It's always possible we'll see Apple launch something akin to the Echo Dot or the Google Home Mini at some point down the road, but for now, all attention will be on the HomePod and how it performs with consumers. You can preorder one today from Apple's website, and be sure to head down to the comments section and tell us if you think the HomePod will be a success at its $349 price point.