Google Home Mini release and price as tiny as the device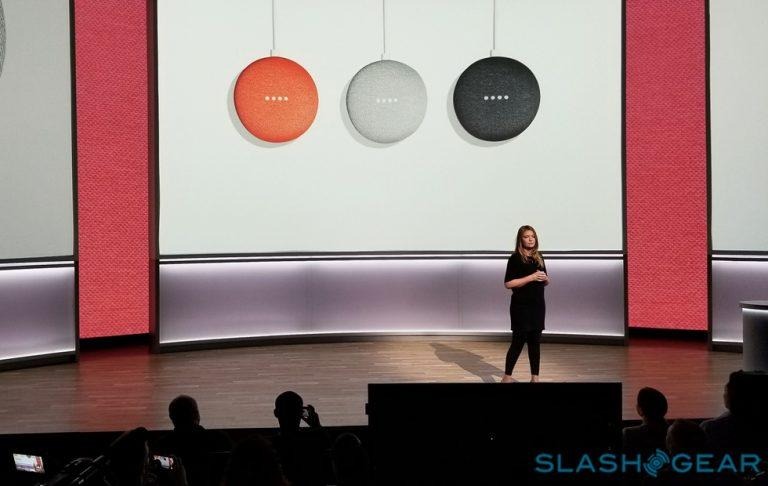 This morning Google revealed the Google Home Mini, a smaller version of what was revealed in the original Google Home. This miniature device sizes up to 4.53 x 4.53 x 4.72 inches and weighs in at less than a pound. This device is such that it could potentially sit in every room of one's home, answering questions and turning lights on and whatnot.
The Google Home Mini connects with a single micro-USB cord (included in the box) to connect to a power port and/or PC for super sweet mods! NOTE: Google has not mentioned any super sweet DIY mods, but we'll be checking in on this area of interest sooner than later, of what you can be sure. Along with the USB port, there's a single switch on this device to activate its abilities.
The single switch has a microphone on it, which indicates that once switched on, this device is listening. Much like the newest version of Android TV, the "always listening" bit about this device can be switched on or off whenever the user does so wish. It's likely most users will keep the device on at all times, listening for that all-important call to action, "OK Google".
This device comes in a white edition called Chalk as well as a darker gray version called Charcoal. That Chalk version will go along real well with the most white version of both the Pixel 2 and Pixel 2 XL.
Just like the Google Pixel 2, this device is ready to roll on October 19th, 2017. That's just in time to take on all of its rivals, including the Amazon Echo Dot or the Amazon Echo (the new one), as well as the Apple HomePod. This machine will be available on the 19th for right around $49 USD. See more in the timeline below – and our hands-on is coming quick!