Apple HomePod gets FCC approval, expected to launch soon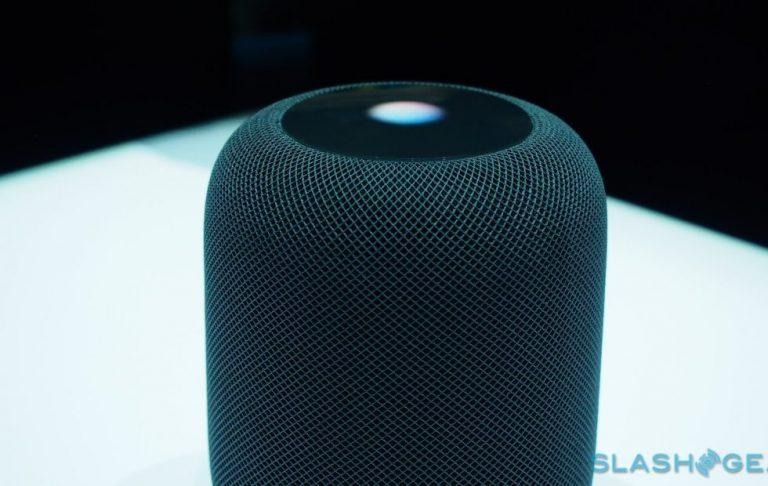 For those waiting to get their hands on Apple's upcoming HomePod, the wait appears to soon be over. The Siri-powered smart speaker was delayed from its original release last fall to sometime in "early 2018," but the device was recently granted approval by the FCC for sale in the US. There's still no solid launch date, however, but the approval means the HomePod could soon be challenging the Amazon Echo and Google Home speakers for users' living rooms.
The FCC filing doesn't reveal many new details about the HomePod itself, other than an image of the speaker's bottom side, where the FCC label will be found. The device is officially identified as model number A1639, and many of the now-released FCC documents are dated from September 27th, indicating there haven't been any major hardware changes in the months since the HomePod's delay.
First unveiled in June 2017, the HomePod is designed to serve as both a speaker capable of quality music playback and a control center for Siri and smart home features. "We can't wait for people to experience HomePod, Apple's breakthrough wireless speaker for the home, but we need a little more time before it's ready for our customers," Apple said back in November.
With a $349 price tag, the HomePod will now have a tougher time attracting buyers with its claims of quality audio, as smart speaker rivals like Google, Amazon, and even Sonos have improved their devices and gained a stronger foothold on the market since Apple's announcement. The key to its success likely lies in the Siri integration and how well it works with voice commands.
Now that it's received FCC approval, it's a safe bet the HomePod will start shipping within the next month or so.
SOURCE: FCC