Apple's headphones: Let's look at plans at the USPTO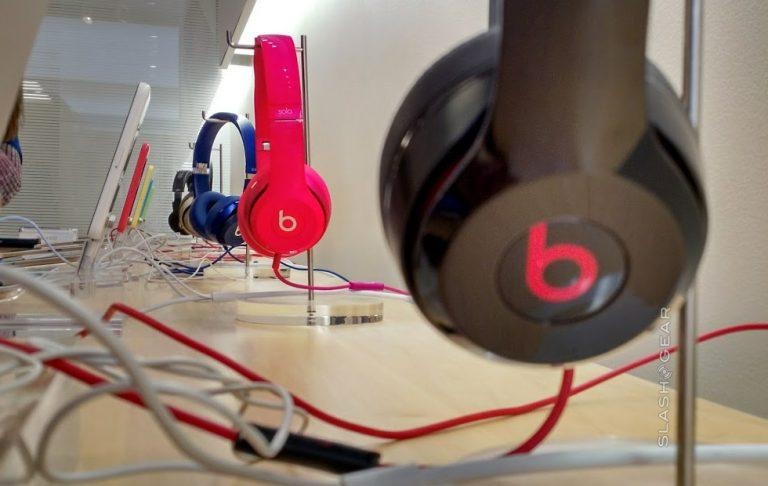 Remember when Apple acquired Beats by Dre, and they suddenly cornered the headphones market worldwide? Since that happened, the company released a pair of wireless earbuds – not Beats earbuds, but Apple-branded. It's not as though Beats was ever the biggest brand in earbuds, but still – now Apple sells their own earbuds in the same store as Beats brand audio equipment. Now it would seem that Apple's readying themselves to release their own version of the Beats flagship: over-ear headphones.
Maybe they've just seen Microsoft's announcement of a pair of Surface Headphones and decided it was time. Maybe Apple's had a pair of headphones in the making for decades, and only now found a reason to give them a go. Maybe – and this is probably the most likely situation – Apple's just keeping their patents up to date with the USPTO, and doesn't plan on releasing headphones any time soon.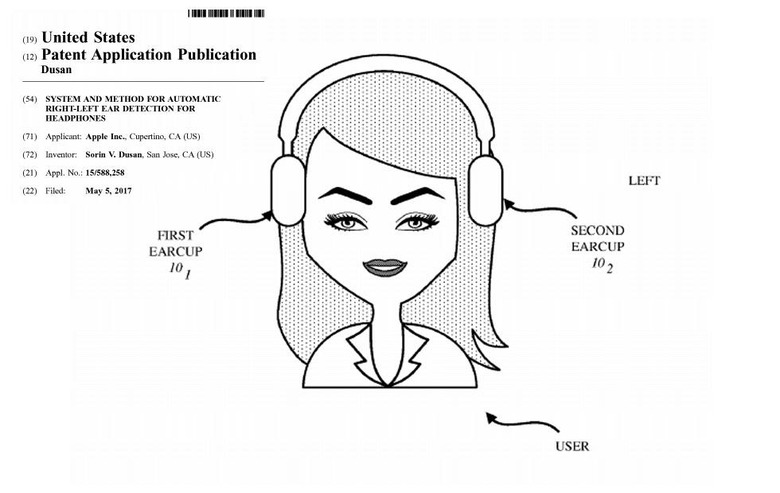 Regardless, we've gotten a peek at the plans via patent of the tech idea Apple calls "system and method for automatic right-left ear detection for headphones." So it's not really the headphones themselves, but the most interesting feature they might well have onboard.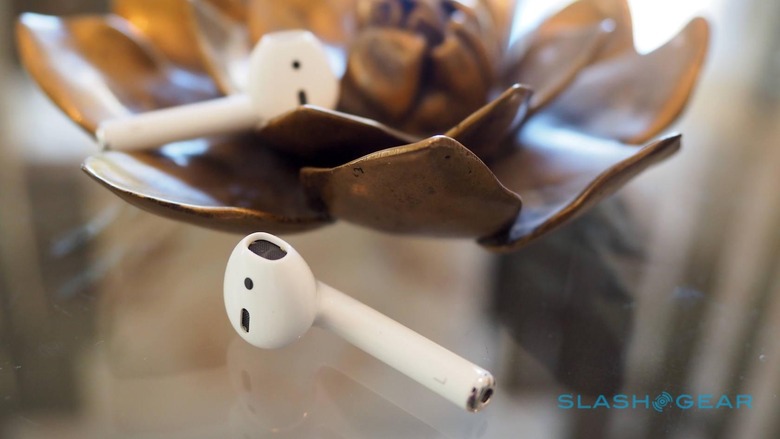 Much like the AirPods you've seen at the Apple Store or on commercials on TV, Apple's headphones – if they ever see the light of day – won't go without their unique features. If this patent is any indication, these headphones won't have a proper left or right cup, they'll both have the ability to be the left or the right.
Automatic detection of which ear each cup is covering is something I wish every pair of headphones was capable of. Here I am using my eyes and my hands to put the right cup on the right ear, like a real sucker. Some day I'll be as happy as the lady in the patent drawings. Someday I will have her smile!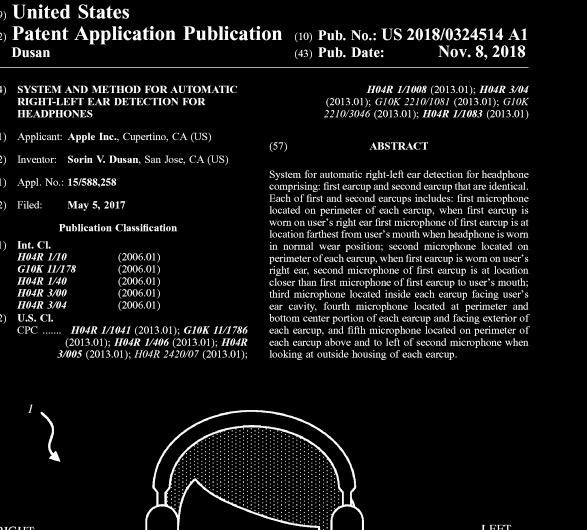 You can find more Patent Application Publication information (ALL the information) yourself by searching for Pub. No. US2018.0324514 A1, publication date November 8th, 2018. That's Application Number 15/588,258, filed on May 5th, 2017.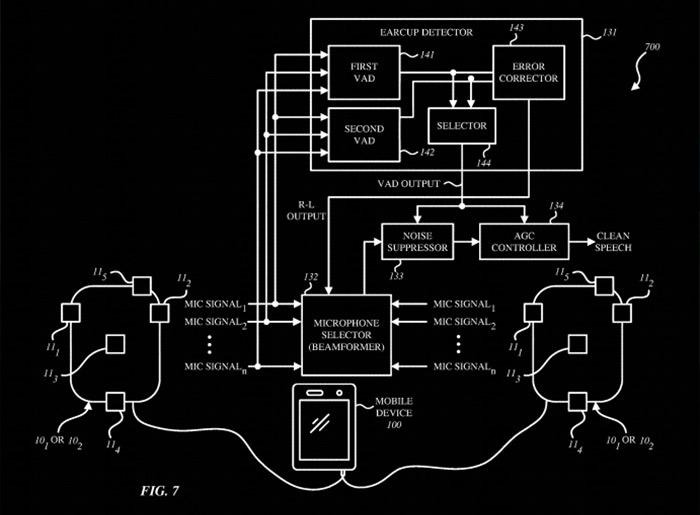 As noted by Patently Apple, this system has the following in a pair of headphones: earcups, an earcup detector, a voice activity detector (VAD), and a microphone selector (beamformer). Amongst other smaller components, this device would also contain a noise suppressor #133, and an AGC controller. All that's besides the Bluetooth hardware it'll inevitably sport – and the mobile device it'll require to function.