Today Microsoft revealed the Surface Headphones. They look simple, but they're very powerful. They've got beam-forming mics, they've got noise cancellation, they've got a whole lot of interesting bits and pieces – including Cortana. These headphones are the missing piece of the puzzle for the creative user – or at least that's what Microsoft is suggesting today.
The Microsoft Surface Headphones are over-ear headphones. Noise cancellation can be adjusted at the side of one of the phones with a dial – the dial is integrated into the side of the device. There's another dial on the other device that'll perform additional adjustments, and both phones have their own ports and/or buttons – have a peek and see. Microsoft showed a splayed-out look at the headphones' innards, too – see if you can spot the battery size!
We can't exactly get a whole lot of impressions from these headphones just yet since we've been introduced at an event where there's LOTS OF NOISE besides. Until we get in both a loud and a more quiet environment, we'll be sticking to comfort for reports.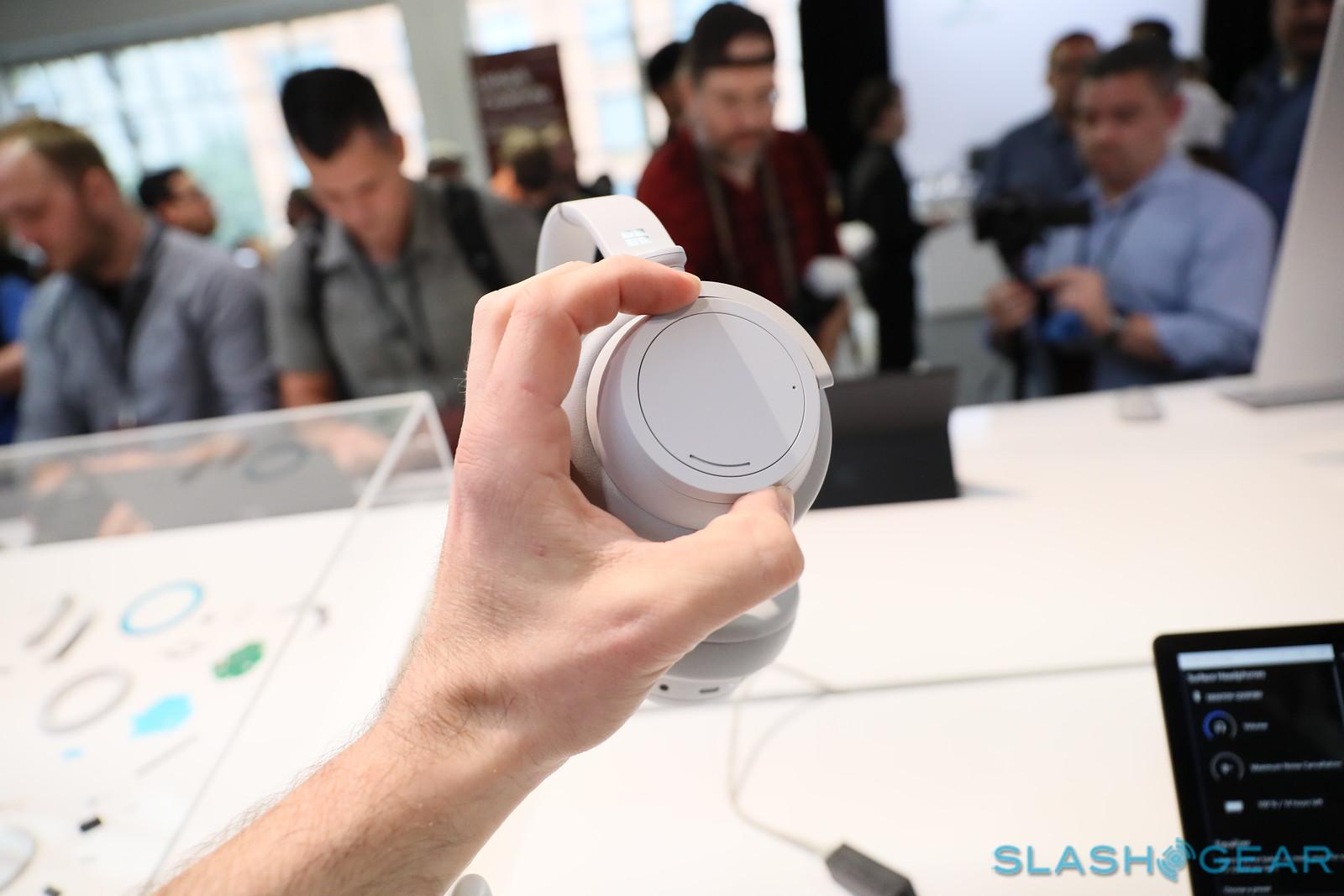 It would appear – and feel – like Microsoft's been working on these headphones for a while. They're simple, comfortable, and sleek. Until we get our hands on these headphones long-term, we won't know a whole lot more about how they work in all situations, but for now: they seem pretty nice. Have a peek at the photos above and below and keep in mind that these might not be the final form for the hardware – we'll see!
The Microsoft Surface Headphones were revealed in white – or off-white, if you prefer. They were shown this week at Microsoft's October 2018 event, but they wont be available until some point in the future. The other products shown today were put on pre-order and/or were suggested to be coming out this holiday season. The headphones – not quite so much – more details and photos incoming!