Apple has tablet "monopoly" says judge as Samsung appeals ban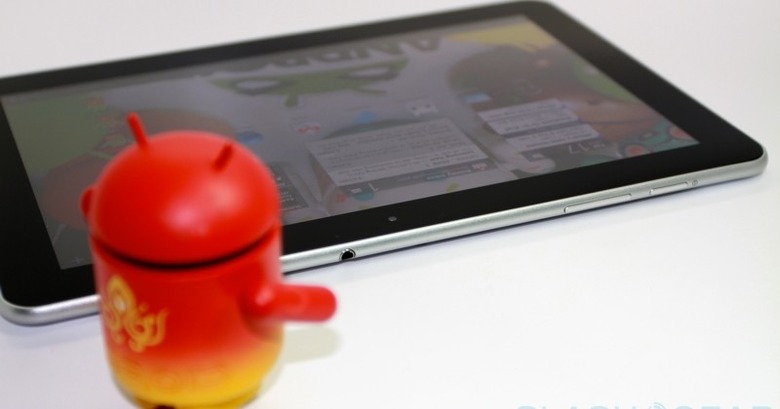 Samsung has accused an Australian judge of "fundamental errors" and of misunderstanding the law, as the company protests its recent legal failures against Apple. Challenging the Galaxy Tab 10.1 sales ban awarded last month in the appeals court this week, Samsung described the original ruling as being "grossly unjust" SMH reports, and arguing that Justice Bennett "misunderstood and misapplied the basic requirements" around deciding whether Apple's patents were in fact valid.
"We contend that the primary judge made a series of fundamental errors in her disposition of the interlocutory application" Samsung's lawyers told the three appeals judges. "They were all errors of principle." The end result, the argument went, was that Samsung was unfairly penalized at "a critical time at the development of [the tablet] market."
Unsurprisingly, Apple's legal team has no such qualms about Justice Bennett's findings and the legitimacy of the Samsung sales injunction. Instead, they described it as having been the result of "a careful and detailed review."
Although no judgement has been reached, preliminary indications from some of the judges on the case might seem to imply that they have a degree of sympathy for Samsung. One questioned Apple's lawyers as to whether "the whole of Apple's going to come tumbling down" if Samsung's tablet had gone on sale, challenging the Cupertino company's protestations that it would suffer huge harm had that been the case. Apple's position in the tablet market was described as a "monopoly."
"If you have a fast moving product which if taken off the market, destroys the opportunities available to the newcomer and preserves the monopoly of the incumbent then you'd have to have a very close look at the strength of the case" Appeals judge
In some ways, the sales injunction has proved ineffectual, as dealers have unofficially imported the Galaxy Tab 10.1 into Australia to meet customer demand. In Germany, meanwhile, Samsung pushed out a slightly redesigned version of the Honeycomb slate that it believes skirts Apple's design patents.