Apple gets denied the iPad Mini trademark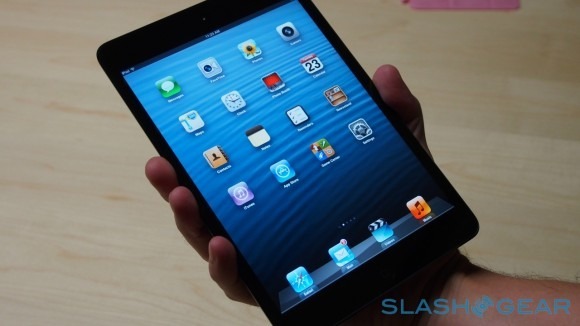 Apple has been denied the trademark for its iPad Mini devices in the U.S. The United States Patent and Trademark Office denied Apple's application because it says that the word "Mini" is "merely descriptive" of Apple's iPad. The reviewer of the application stated, "the applied-for mark merely describes a feature or characteristic of the applicant's goods." Apple is able to appeal the decision, however, and will most likely be granted the trademark as long as it addresses all of the reasons why the application was denied.
The rejection letter was sent to Apple back in January 24th. The reviewer stated that the term Mini just described "something that is distinctively smaller than other members of its type or class." The reviewer referred to other products with the term Mini slapped onto their descriptions as well, and stated that the word is so common, and that Apple's use of it only describes "a small sized handheld tablet computer.
Apple needs to find a better way to distinguish the iPad Mini from the regular iPad in order to obtain the trademark. Alongside these grounds for refusal, the reviewer also stated that Apple is not allowed to submit images from its product webpages in its trademark applications. Something strange about that refusal is that it's actually common for Apple to use images from its product webpages, and that this is the first time that USPTO has had a problem with it.
Apple has until July 24th to appeal its trademark application with the appropriate amendments, but Apple should already be well on its way to solving the issue. Apple's iPad Mini has gained a lot of popularity in the past 6 months, with consumer interest in the device almost doubling from what it was before. You can check out our iPad Mini review in order to see if its a tablet you should get.
[via Apple Insider]