Apple Free App of the Week explodes with Monsters Ate My Condo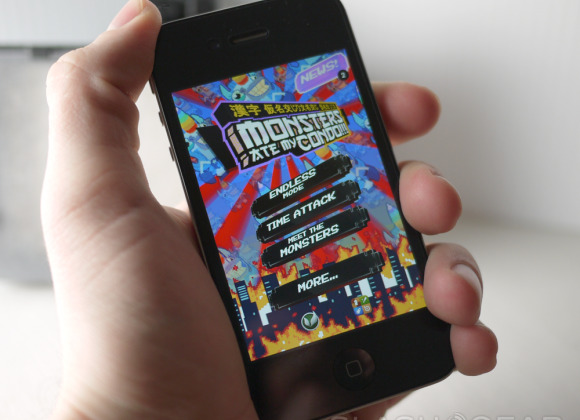 If you've never played the Cartoon Network / Adult Swim app for iPhone and iPad called Monsters Ate My Condo, you probably either haven't heard of it – or your prone to seizures. Apple this week has decided to grand this application the honor of being the iTunes free app of the week, and without a doubt this is a deal you should partake in – if only to test the limits of your device's display. We've also reviewed this application in full for your pleasure several weeks ago, so let's have another peek at it today!
The iTunes App Store Twitter account has promoted this application this morning at a time where it's almost certainly set to be covered immediately by the avalanche of news coming from WWDC 2012 (and through our [WWDC 2012 portal]). This developer event will be covered live by SlashGear at live.slashgear.com when it starts at 10am PST, but while you wait you might as well start your architecture career on just about as bright a platform as you'll ever see in your app-loving life. Have a peek at Monsters Ate My Condo in this hands-on video and see how you like it:
[vms 4e04b0bd4bc888792bd1]
You can grab this app right now, for free, from the iTunes App Store and start bashing away left and right and up and down on your iPhone, iPad, or iPod touch immediately. Grab it right here right now and stick around on SlashGear for the Apple news barrage you've been waiting for for weeks. Stay tuned!