Monsters Ate My Condo Review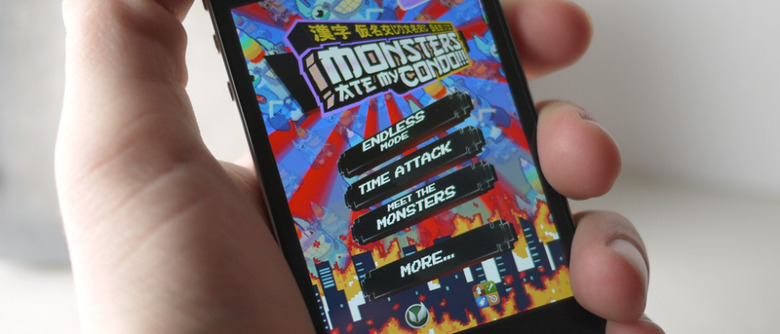 The game known as Monsters Ate My Condo is a $0.99 masterpiece from both developers PikPok and the fine folks at Adult Swim Games. If you're prone to seizures, I must warn you to steer clear of this beast, but if you're a lover of games whose creators clearly spent thousands of sleepless nights perfecting in both form and aesthetic grace, you've got a winner on your hands. It's all monsters and keeping your tower afloat by feeding pieces of it to the monsters from here on out, folks, have fun!
What you've got to do in this game – available for both the iPad 1/2 and the iPhone – note that we're reviewing it on an iPhone 4S here – is keep yourself in the game. In the hands-on video I compare this game to the greatest schoolyard game you might never have played: Spread the Eagle. This game from your middle-school days was one in which you didn't necessarily have to do anything at all in order to stay in the game, but because you want to have fun, you go nuts with action. The same is true here, to a degree, as the monsters surrounding your building want to have a great time, and if you give them condos to eat, they most certainly will!
[vms 4e04b0bd4bc888792bd1]
If you give them the wrong color condos to eat – you'll notice they're color-coded – you'll find that they are prone to getting angry. There are so many symbols and markers, graphics that'll blow your mind, and animations that you'll be surprised are sitting pretty here on a game that costs less than a buck, and it's all controlled with one of two actions: swipe left, or swipe right!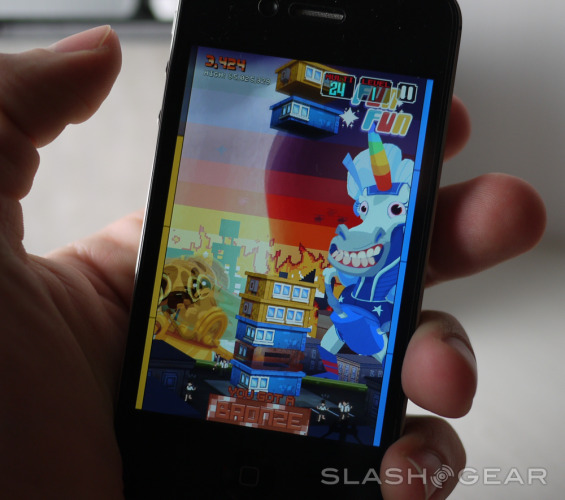 Feed the right colors to the right monsters, then try to match up three of the same color condo to switch your monsters out and drum up additional points. There are several modes of play, but the game concept remains the same through the whole of them: keep the monsters happy, and keep your tower straight. This game is a must-buy for those of you wishing to see the full graphics capabilities of your iPad or iPhone – but don't let your grandmother play it, she'll likely freak out. Monsters Ate My Condo is available on the iTunes App Store right this minute for $0.99 cheap!