Apple faces uphill challenge invalidating HTC LTE patents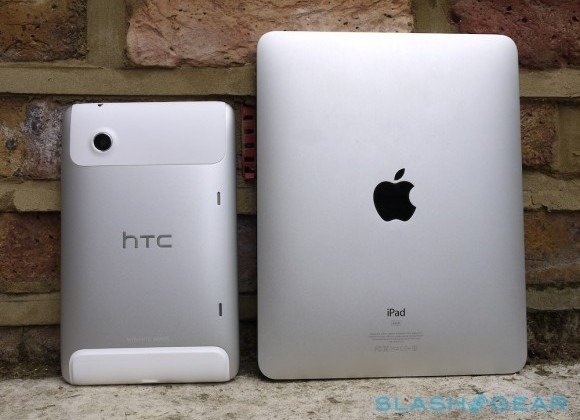 Apple may have a tougher than expected challenge persuading a US court to invalidate HTC LTE patents, with the trade judge presiding over the trial already agreeing with HTC on key issues of ownership. Justice Thomas Pender said he would likely dismiss Apple arguments that HTC does not correctly own the two patents in question, Businessweek reports, telling the Cupertino firm's lawyer that "I don't care if they bought these patents to sue you or not."
"[The patents] are a property right" Judge Pender concluded. HTC bought the patents as part of an overall portfolio for $75m back in April 2011, and promptly used some of the IP to sue Apple. At the time, HTC said its strategy was "to protect itself and its customers from these aggressive tactics and to preserve its ability to compete in the United States."
Apple, however, argues that the patents are invalid, a stance it sounds like Pender will take plenty of persuading on. "Clear and convincing means something to me," the judge said, "I have to be pretty darn certain a U.S. patent is invalid." "Clear and convincing" are the two elements a company or individual must satisfy to prove a patent invalid once granted.
Pender has already shown he is clued into the tech scene, asking Apple's lawyers whether the September 12 event is, indeed, to launch a new LTE-enabled iPhone. "It will be thinner and the screen bigger?" he asked  lawyer Michael McKeon, pointing out "that's what the blogs are saying."
However, McKeon declined to comment on the new phone, saying he had not been informed of Apple's launch plans.
Not all of the case has been swinging HTC's way, however. Pender rejected some of HTC's patents, which the company had acquired from Google, over concerns that the agreement between the two companies did not, in fact, give it sufficient ownership control.
Apple has already been feathering its war chest of LTE IP. The company has bought and developed around 434 LTE patents to pre-emptively protect its devices, having been publicly warned by Samsung that the South Korean company would aggressively challenge any 4G Apple devices.
[via CNET]