Apple Faces 4G iPad Backlash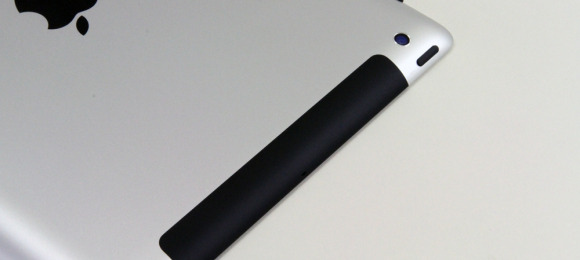 Apple is seeing branding push-back from carriers outside of North America, over concerns that branding the new iPad as 4G-compatible is confusing consumers, and potentially inviting a regulatory spanking. Although international new iPad models are described as "WiFi + 4G", the LTE support in the third-gen tablet is only, in fact, compatible with the bands in use by either AT&T or Verizon Wireless in the US. European carriers are reportedly complaining to Apple that its advertising is misleading.
Australian carriers Telstra and Optus intend to minimize the use of 4G branding, The Australian reports, with Optus believed to be banishing the term altogether. "We're making it clear to our customers that new iPad does not run on 4G LTE networks in Australia" a Telstra spokesperson said. Meanwhile, European carrier sources suggest similar concerns have been widespread.
Although multiple European carriers plan – or already have operational – LTE networks of their own, the bands supported in the new iPad are not compatible with the spectrum licensed for LTE use outside of North America. That means, even when the LTE networks become widespread, the current new iPad hardware simply won't work with them.
The concern now is that Apple might fall foul of European Commission criticism around the implications of the connectivity in the new iPad. An exact definition of 4G has been somewhat muddied by carriers branding HSPA+ and DC-HSDPA networks – which offer download speeds of up to 42Mbps theoretically, faster than traditional 3G but still behind LTE's potential rates – as "4G" networks, usually for marketing purposes.