Apple faces $440m damages in VirnetX FaceTime lawsuit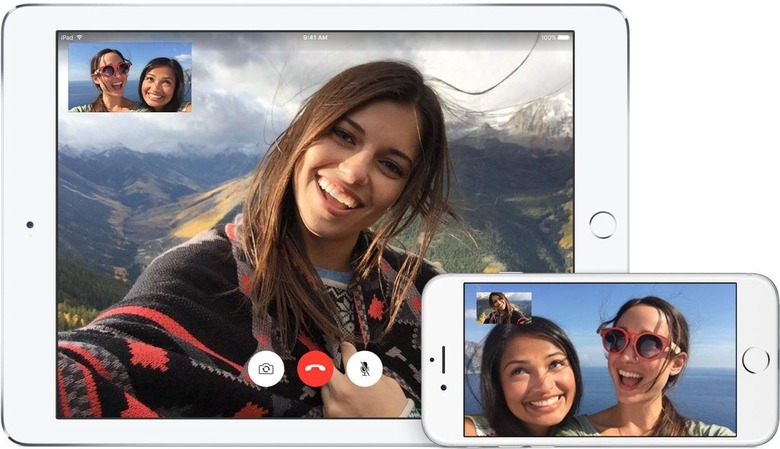 Things haven't gone well for Apple in the courts today, with the Cupertino firm slapped with a $440m penalty in its long-standing battle against VirnetX. The two companies first ended up in the courtroom after VirnetX sued Apple in 2010 over claims it had infringed on secure communications protocols patents.
According to VirnetX, which describes itself as "an internet security software and technology company with patented technology for secure communications including 4G LTE security", Apple was using its technology illegally in FaceTime, among other things. Apple, unsurprisingly, disagreed, and thus began a roughly seven year saga. That culminated in Apple losing its retrial last year.
In a statement today, VirnetX announced what the jury had awarded it in the case. That amounts to $439.7m, made up of a $302.4m jury verdict from 2016 along with a "willful infringement" penalty of $41.3m. The royalty rate the company was deemed to be owed per device was increased from last year, too, rising from $1.20 to $1.80 per device.
Factor in interest, attorney fees, and other costs, and you get a hefty lump sum; at least, one VirnetX is very pleased with. "We are elated with the Court's Final Judgement of $439 million in that not only did it affirm the jury's verdict of $1.20 per infringing iPhone, iPad and Mac Product, but also added for willful infringement, interest and attorney fees," Kendall Larsen, CEO and president of the company, said today.
Apple, meanwhile, has said it plans to appeal the final judgement. Potentially in its favor is the fact that VirnetX's patents in question have actually been invalidated, something which the company itself is appealing to the USPTO.
While the penalty awarded is minor, viewed in the grand scheme of Apple's bank account, it does set a potentially concerning precedent. VirnetX has already struck similar deals with Microsoft and others, but others are likely to be watching the legal situation play out closely, in the hope of also scoring a slice of Apple's revenues. After all, as VirnetX itself points out, the sheer scale of Apple's iPhone, iPad, and Mac businesses mean even a small slice quickly adds up.
"This Final Judgement amount is large because sales of Apple's infringing products are large. The cost of our security technology in infringing devices has been apportioned and is less than a quarter of one percent of the device's cost," VirnetX's Larsen pointed out. "We believe this established per device rate for security is very reasonable and will greatly assist us with our domestic and global licensing efforts."
Interestingly, there's been speculation that the VirnetX lawsuit was instrumental in preventing Apple's initial plans to open-source FaceTime. That was Steve Jobs' initial intention, but the project slipped quietly from public view.