Apple event's secret MacBook accessories detailed in brief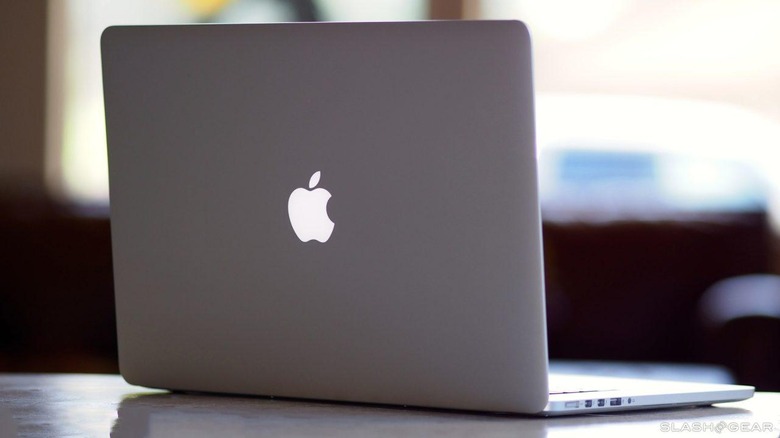 If you believe the talk, Apple isn't quite done with product announcements for 2016. Even though the announcement and launch of the iPhone 7 and 7 Plus are in the bag, Apple is said to be hosting another event before the year is out to reveal, among other things, a revamped MacBook. If a new leak is to be believed, however, hardware refreshes aren't the only thing Apple is plotting to reveal at this event.
In a post to the Apple subreddit, a user by the name of Foxconninsider has posted details on two incoming Apple components. After their identity was confirmed by subreddit moderators, Foxconninsider wrote that they work for Tsinghua University which, as they describe it, is "like Chinese MIT." It was there that the poster attended a Foxconn presentation that showed off the keyboard module for the new Macbook and a separate keyboard that might serve as the next iteration of the Magic Keyboard.
We've heard about the new MacBook keyboard in the past, with multiple rumors claiming that it'll sport an secondary OLED display that can offer different buttons depending on the app that's running. What's particularly interesting about this leak are the details on the new Magic Keyboard. The device is said to take the idea of the new MacBook's OLED panel one step further, giving each button on the keyboard an individual e-ink display.
The keyboard is made by a startup called Sonder, which Apple is currently in the process of acquiring. After subscribing to Sonder's mailing list, Foxconninsider received a very brief video of the e-ink keyboard in action, which you can see above. Should this leak prove to be a product that Apple is actually planning to launch, then the new Magic Keyboard would offer a certain level of customization that's hard to find in other keyboards on the market.
Still, what we're seeing is a very early prototype, and it's said that Apple won't release a new Magic Keyboard until sometime in 2018. With that in mind, don't be too shocked if we close out 2016 without any official confirmation from Apple. If we catch wind that Apple has succeeded in its buyout of Sonder, though, it seems like we'll have a pretty good idea of what's going on behind the scenes. Stay tuned.
VIA: BGR
SOURCE: Reddit