Apple doubling up on next-gen iPad 3/iPad HD suppliers tip insiders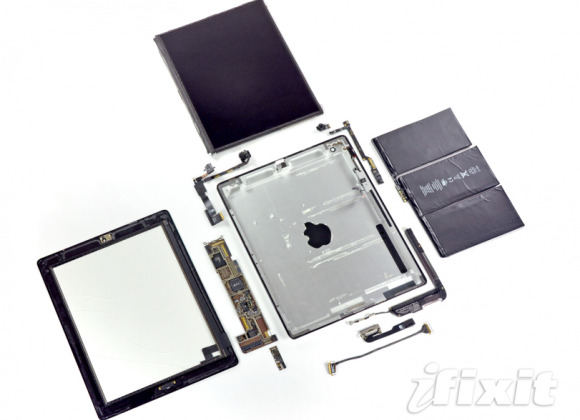 iPad 2 supplies have been constrained since the second-gen slate launched earlier this year – Apple has only just shaved the expected shipping times down to 3-5 days - but according to new leaks the company is hoping to avoid that issue with the new model by adding a second supplier. Quanta and Pegatron are in the running to join Foxconn, DigiTimes reports, after accidents at the company's Chengdu, western China plant impacted production rates.
Pegatron is said to be the most likely new partner, given the company already works with Apple on the CDMA iPhone 4. The company is also believed to be sitting on a 15m unit order for the next-gen iPhone, though there's speculation over whether Apple is planning one or two such devices.
Adding a second assembly plant will remove one bottleneck, but iPad 2 supplies have also been impacted with shortages of the core components that go into the tablet. The IPS LCD screens have been particularly patchy, with reports of suppliers LG Display experiencing underwhelming yields and leaving Apple with fewer panels than required to meet demand.
While full details of the next-gen iPad are unknown, recent rumors have suggested that rather than the "iPad 3" Apple is in fact preparing the iPad HD, a higher-resolution version with a screen running at around 2048 x 1538. That model would be targeted at graphics and video professionals, it's said, and go on sale alongside – rather than replace – the current iPad 2.