Apple donates $2.5m to Hurricane Sandy relief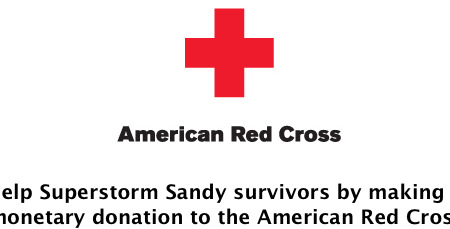 Those who may think that Apple doesn't give back will stand corrected. While the company didn't do much in the way of donating under Steve Jobs, current CEO Tim Cook is changing that. Through an internal email that was sent out to Apple employees, Cook announced that Apple would be donating $2.5 million to Hurricane Sandy relief.
At the beginning of the month, Apple put up a section in the iTunes App Store where users could easily donate to Hurricane Sandy relief efforts, and now the company itself is donating a sizable chunk of change to help out those who lost their homes and belongings in the hurricane that swept over the northeast. Here's the email that Cook sent out:
Team:

For the past week, our thoughts have been with those affected by Hurricane Sandy and its aftermath. And Apple employees and customers the world over have raised millions of dollars toward the relief effort so far. But we can always do more.

That's why, on behalf of all our employees, Apple is making a donation of $2.5 million to the American Red Cross to benefit Hurricane Sandy relief. We hope this contribution will help families, businesses, and communities recover and rebuild.

Tim Cook

November 8, 2012
However, Apple isn't the only one doing their fair share of helping people out. While they didn't donate, many of big wireless carriers, including Verizon, AT&T, and T-Mobile waived voice and text charges for Hurricane Sandy victims. While that may not add up to $2.5 million, it definitely made it easier on those who were affected by the storm and trying to get a hold of relatives.
AT&T and T-Mobile also teamed up during the aftermath of the storm and combined their two networks to create one mega network that people could use to more easily call family members and friends. Since the storm knocked down approximately 25% of all cell towers across 10 states, the temporary partnership between AT&T and T-Mobile was crucial for the hurricane victims.
[via 9to5Mac]