Apple didn't just license Beats earbuds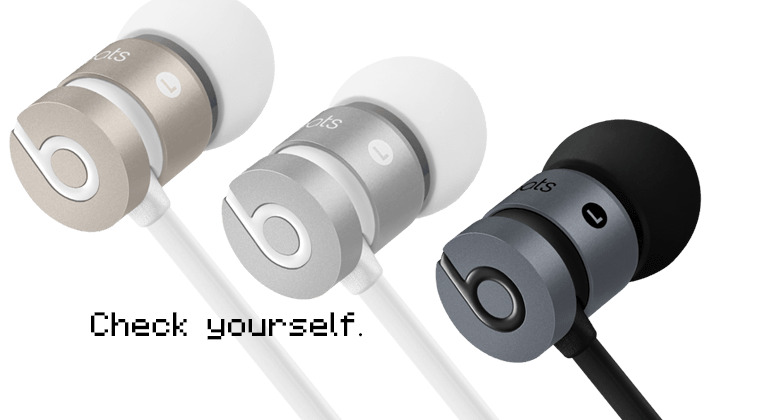 It would appear – at first glance – that the next line of Beats by Dr. Dre have been revealed in Space Gray, Gold, and Silver, replicating the most recent color schemes of the iPhone 5s. Instead, these "upbeats se" earbuds are only out-of-stock on the Beats by Dre website instead of newly released.
Today we'd like to point out a seemingly innocent – but very easy to misconstrue – bit of misunderstanding on the part of the blog "AmongTech." There they've suggested that Beats have just revealed "new 'Apple Earbuds'... in the same colors [as] Apple's flagship smartphone the iPhone 5s." Instead – in reality – these earbuds were introduced in 2013.
Introduced in colors that replicated those of the iPhone 5s near the end of the year 2013, these earbuds were certainly not released as a part of the Apple-Beats acquisition chat here in May, 2014.
At the moment, Apple's full acquisition of the Beats brand is still "unofficial." This acquisition is quite likely – all but confirmed by Dre himself – but neither company has put out a full official release at this time.
For a whole lot of insight on the Beats / Apple deal you'll want to take a peek at our article "Apple's Beats buy about music, not headphones. This deal is about a whole lot more than a sound byte.