Apple $3.2bn Beats buy apparently confirmed by Dr. Dre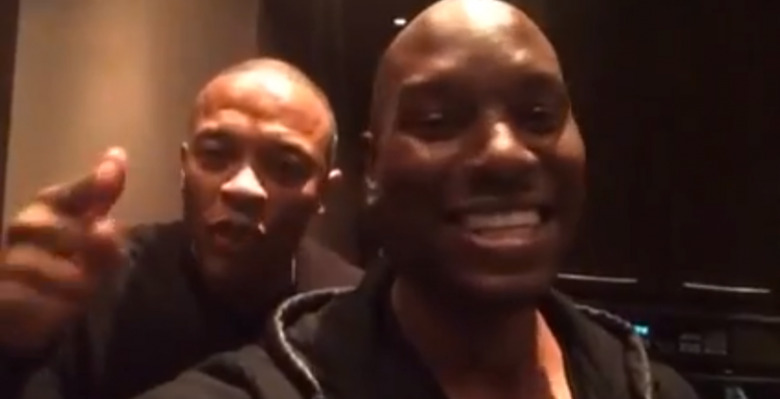 As ways of announcing a $3.2bn acquisition go, popping drinks in the studio with Dr. Dre as he declares himself "the first billionaire in hip-hop" over the deal to sell Beats to Apple is one of the most memorable. In a video posted by actor Tyrese Gibson to his Instagram account, the rapper and producer behind Beats Audio seemingly confirms the sale to the iPhone maker, along with suggesting that the Forbes rich list probably now needs updating.
Whispers of the deal broke on Thursday, though many were skeptical at what Apple might see in the headphones firm.
Apple is still yet to confirm anything publicly, and official comments from any company are in short supply. Nonetheless, the combination of high visibility design, the cachet of a fashionable founder in the shape of Dr. Dre himself, and Apple's existing in-store promotions of the brand would seem to make it a solid fit.
Of course, there's also Beats Music, the streaming and on-demand audio service. Offering curated playlists to try to bring the spirit back to music, earlier this year it adopted iTunes billing through Apple's system.
The original video was yanked from Tyrese's Instagram account, but not before copies sprang up on YouTube. Be warned, however, there's no shortage of expletives, making it unsafe for work.
VIA The Next Web