Apple detail iPad launch: 9am April 3rd & in Best Buy too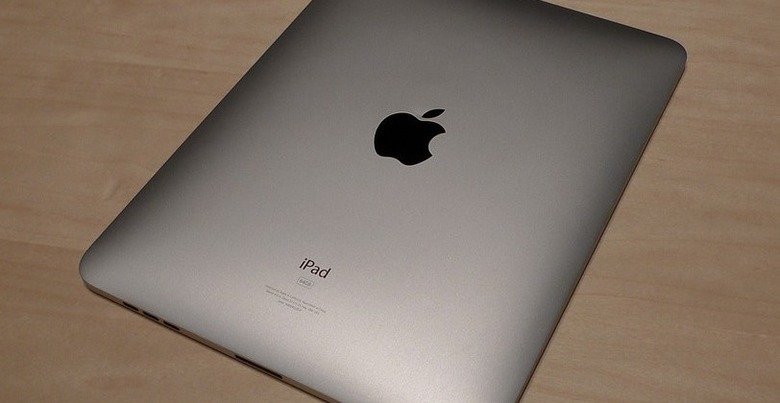 The iPad preorders are already shipping out, and now Apple has clarified exactly what you can expect if you'd rather pick up the tablet in-store after playing with it a little first.  All of Apple's US stores will apparently have stock of the iPad for walk-in customers, and will open at 9am on Saturday April 3rd.  Meanwhile Apple has also confirmed that "most" Best Buy stores will carry the iPad too.
That's in addition to "select Apple Authorized Resellers and campus bookstores", though it's not clear at this stage whether they'll have launch day stock or not.  Apple are no longer taking reservations for the iPad online, so competition for available units is likely to be fierce.
Apple staff, meanwhile, will be busy offering a personalised setup service on Saturday, offering to help buyers set up their email, load apps from the App Store and attempt to funnel people into "special iPad workshops".  Whether they'll degenerate into cries of "it's so beautiful!" and "oh, I love it so much, thank you Steve Jobs" remains to be seen.
Press Release:
iPad Arrives This Saturday

CUPERTINO, California—March 29, 2010—Apple's magical new iPad will be available in all 221 US Apple® retail stores and most Best Buy stores this Saturday, April 3, beginning at 9 a.m. Starting at just $499, iPad lets users browse the web, read and send email, enjoy and share photos, watch HD videos, listen to music, play games, read ebooks and much more, all using iPad's revolutionary Multi-Touch™ user interface. iPad is just 0.5 inches thick and weighs just 1.5 pounds—thinner and lighter than any laptop or netbook—and delivers up to 10 hours of battery life.*

"iPad connects users with their apps and content in a far more intimate and fun way than ever before," said Steve Jobs, Apple's CEO. "We can't wait for users to get their hands and fingers on it this weekend."

Apple retail stores will offer a free Personal Setup service to every customer who buys an iPad at the store, helping them customize their new iPad by setting up their email, loading their favorite apps from the App Store, and more. Also beginning Saturday morning, all US Apple retail stores will host special iPad workshops to help customers learn more about this magical new product.

Pricing & Availability

iPad will be available in Wi-Fi models on April 3 in the US for a suggested retail price of $499 for 16GB, $599 for 32GB, and $699 for 64GB. The Wi-Fi + 3G models will be available in late April for a suggested retail price of $629 for 16GB, $729 for 32GB and $829 for 64GB. iPad will be sold in the US through the Apple Store® (www.apple.com), Apple's retail stores, most Best Buy stores, select Apple Authorized Resellers and campus bookstores. The iBooks app for iPad including Apple's iBookstore will be available as a free download from the App Store in the US on April 3.

*Battery life depends on device settings, usage and other factors. Actual results vary.