Apple designs 'Home' app as a control hub for HomeKit devices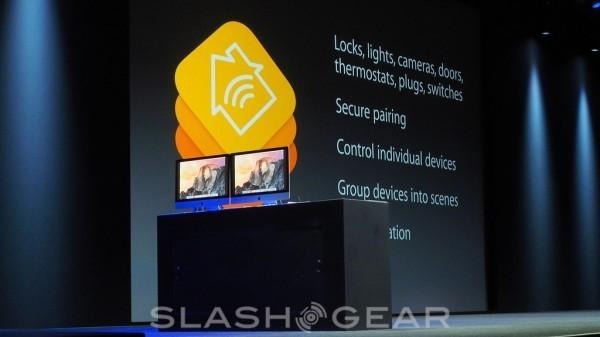 Apple is getting closer to achieving a "connected home" with its HomeKit initiative. Among Apple's plans for its own Internet of Things is an app to manage everything from your mobile device. Apple is reported to be designing an app for iOS 9 called "Home" which would act as a master control for all HomeKit connected accessories. Aside from the app, HomeKit devices could also be capable of responding to voice commands through integration with Siri.
The Home app is rumored to be able to wirelessly discover and set up devices compatible with HomeKit. The app will also use virtual rooms, creating a visual way to organize connected devices. That should make it easier to identify similar devices throughout the house. If users prefer a larger screen to the iOS app, they will also be able to use Apple TV to manage their HomeKit devices.
Select manufacturers have already been able to get Apple's HomeKit chips to incorporate into their appliances. Eventually, we could see all kinds of smart appliances from coffee makers to dog trackers integrated together under an Internet of Things platform.
We heard earlier reports of development delays, but Apple denied the rumors by saying, "we already have dozens of partners who have committed to bringing HomeKit accessories to market and we're looking forward to the first ones coming next month." This could mean that we'll be seeing more of Home app at WWDC, but some sources have cautioned that due to its bare bones features Apple could also be waiting until it's more polished to announce the app.
Source: 9to5 Mac