Apple delays iOS 12's Group FaceTime video calls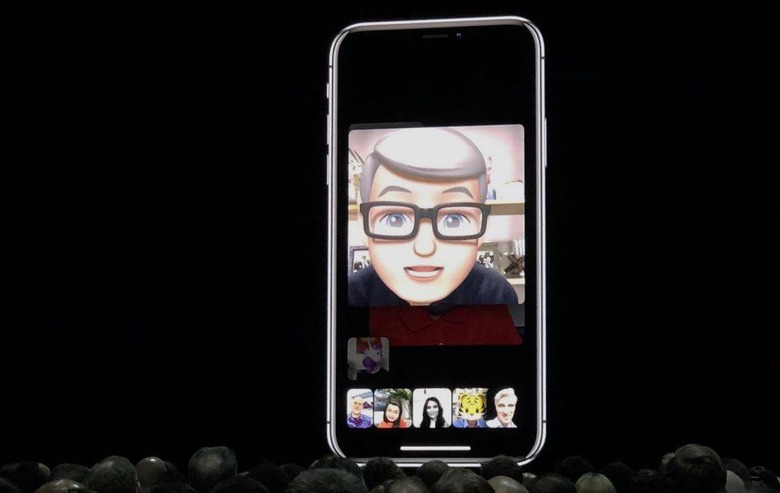 One of iOS 12's headline features, Group FaceTime, will now no longer ship in the initial release of the iPhone update, Apple has confirmed. Announced at WWDC 2018, the feature allows FaceTime video calls to include up to 32 people simultaneously.
Since that could get crowded on an iPhone display – or an iPad, for that matter – Apple uses some clever automatic layouts to accommodate everybody. Group FaceTime calls get a row of thumbnails along the bottom of the screen, which can be scrolled to navigate to choose a contact directly.
However, iOS 12 automatically floats the participants of the call above that roster, in differently sized windows. As each person speaks, the size of their window increases automatically. If someone else talks, the layout is adjusted to fit both people on the display.
Unfortunately, it now seems Group FaceTime won't be included in the initial release of iOS12. In a note in the release notes alongside the latest iOS 12 beta, pushed out by Apple today, the company confirms the bad news. "Group FaceTime has been removed from the initial release of iOS 12 and will ship in a future software update later this fall," Apple says in a note to developers shared by Guilherme Rambo.
It's unclear exactly what has prompted the delay. Group FaceTime certainly had the potential to be network-intensive, working over not only WiFi connections but cellular data too. Apple also integrated its live special effects and filters, which could be used to apply stickers and animations to each stream, overlay faces with Animoji, and use the new custom Memoji faces instead.
Getting any of those features to work smoothly could have been a hiccup. Still, it's a disappointment for both Apple and its users; the company had previously been said to be purposefully making conservative promises for iOS 12, in the hope of avoiding the slipped release dates that had taken some of the shine off iOS 11 and earlier. Messages in iCloud, for example, was a headline announcement at WWDC 2017, but only arrived as a public feature a few weeks before WWDC 2018.
As a result, sources claimed, the strategy was to underpromise at WWDC 2018 and then over-deliver when iOS 12 is released this fall.