Apple crushes it in China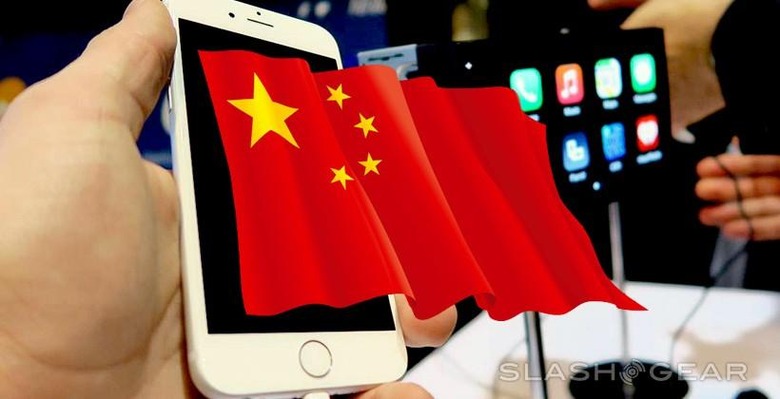 Perhaps you expected that Apple's last seven quarters in China were going to be an indicator of a less-than-stellar holiday quarter reported this week? Analysts like Ben Bajarin suggested earlier this month that Apple's China iPhone sales would be monstrous, and could very well overtake sales in the USA – as it turns out, this wasn't very far off the mark. With $16,144,000,000 in profit in Greater China this quarter alone, year-over-year change was a whopping 157%, and Apple boosted sales in China quarter-to-quarter by 70%.
"China was unquestionably the stand out region for Apple," said Bajarin today. "While my estimates that China overtook the US as the last quarter were premature I am certain they were very close in overall shipments. And with Chinese New Year happening the current quarter for Apple, it is likely this current quarter will be the one China overtakes the US."
Late yesterday, analyst group Canalys suggested that Apple's iPhone 6 and iPhone 6 Plus release put the company in the number one spot first the first time in history in China – according to units shipped. Apple's report in iPhone sales certainly seems to indicate they did well.
While Europe revenue in Apple product sits at $17.2 billion and the Americas sit at $30.6 billion, China's stand-out growth explosion this quarter appears to be the headliner.
Apple's "Rest of Asia Pacific" operating segment also saw significant growth with a 145% growth year-over-year – though this segment remains the smallest of the bunch with $5.2 billion in revenue.
Apple's revenue growth year-over-year in the Americas hit 55%, while Europe hit 66%. It's a good indicator of Apple's success that these growth rates show less than half the growth the company showed in China.
"This is all incredibly significant for Apple because China is the most important market for Apple from a growth standpoint," said Bajarin. "There is little growth left in the US unless Apple starts taking signifiant share from Android."
"The US is a saturated smartphone market where China still has a great deal of smartphone growth ahead. Apple's trend line in China is continuing strongly in the right direction, and inevitably this will be Apple's largest market very soon."
Hit up SlashGear's Apple hub for more as we see the Apple Watch launch this upcoming quarter and China's sales inevitably continue to blossom.