Apple coughs up $2.6m to block Samsung tablet sales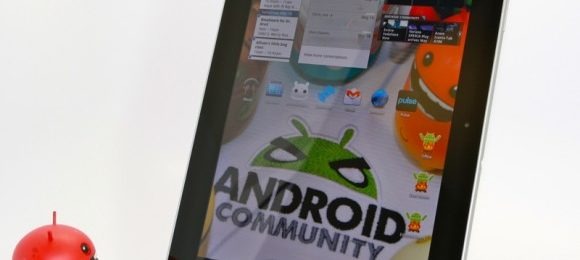 Apple has opened its purse and swiftly paid the $2.6m bond required to block sales of Samsung's Galaxy Tab 10.1 in the US, after a court granted a preliminary injunction against the Android slate. The bond – a drop in the ocean given Apple's current financial status – will be subject to forfeit to Samsung should the injunction be subsequently deemed improper. However, Samsung has requested that the block on sales be held off until its appeal can be heard.
Samsung's argument is that it is likely to have Apple's complaints thrown out when its appeal is heard, suggesting that the preliminary injunction will not only damage its relationship with carriers in the US, but that the public will be negatively impacted as well. The request for a stay is limited only until Samsung's request to the Court of Appeals for the Federal Circuit to admit additional evidence has been heard, where the company will argue that it has further examples of why Apple's allegations are unfounded, but which were not considered by Judge Lucy Koh who granted the preliminary injunction.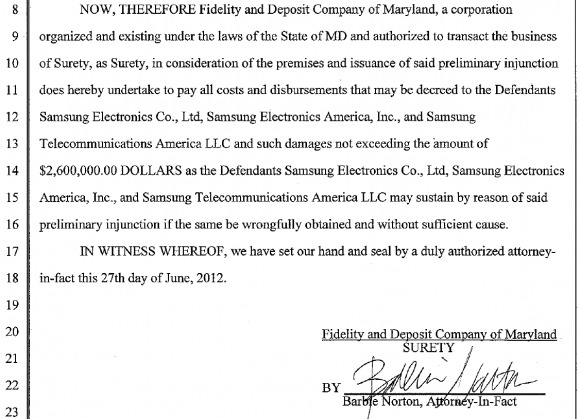 Whether that is granted remains to be seen. Samsung is pushing for an expedited decision on Friday this week, while Apple would have preferred until Monday to ready its counter-arguments; there's still the possibility that the Court of Appeals for the Federal Circuit will not accept Samsung's new evidence, in which case the company might struggle to prevent the injunction for the moment.
As for the actual impact of the ruling on Samsung's business in the US, that could be mixed. The Galaxy Tab 10.1 has already been superseded by the newer Galaxy Tab 2 10.1, but the LTE versions of the original model are still available through US carriers. Samsung could tweak them aesthetically them to bypass the design patent Apple alleges has been infringed, but that would introduce a delay in sales and, in the end, might not be considered an efficient use of time when the model is already old.
[via FOSSPatents]