Apple considering AMD chips for future desktops & notebooks?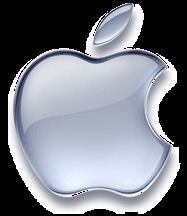 Given they've just announced a new line of MacBook Pro machines with Intel's latest Core i5 and Core i7 processors, Apple probably aren't too impressed with today's rumor that they're in negotiations with AMD to use the latter's processors.  According to AppleInsider's sources, AMD executives have been spotted leaving meetings with high-level Apple employees, while Cupertino engineers are apparently already testing out AMD chips in their labs.  Apple are believed to be looking to AMD so as to broaden their choice of processors, having been frustrated recently both by Intel's shortage of Core-series chips and their refusal to standardize chipset designs.
Intel and NVIDIA have had a legal spat over the past few months, after Intel refused to license chipset designs to the graphics company.  That meant Apple was forced to use Intel's own chipsets in their latest MacBook Pros, rather than using a more capable NVIDIA chipset; in the end, Apple modified a standard Intel HM55 Express chipset to work with their own Automatic Graphics Switching (AGS) technology.
Apple's choice to go with Intel when it switched from PowerPC has been put down to the company having privileged insight into the Core-series roadmap; the assumption now is that AMD have granted Apple similar liberties, and they like what they see.  AMD could be promising specially adapted versions of chips, or alternatively Apple could be doing it all to make Intel jealous and more willing to negotiate in future.
[via Electronista]